It's always nice when gadgets just work. We think it's even better when gadgets of different brands work together. However, when it comes to smart homes – and their lights, speakers, doorbell cameras, thermostats, blinds, TVs, and more – it's akin to a Tower of Babel where it's often challenging to control different makers' devices from one place, have different devices interoperate, and have them all joining and running on one ecosystem.
Although many smart home devices can already cooperate through Alexa, Google Assistant and other providers of multi-device smart home routines… most users still require several apps to achieve their ideal settings and controls. And even with the leading voice assistants, not all devices or brands are supported across one ecosystem.
But finally, after a few rounds of delay, this seems to be changing with Matter, a smart-home communication standard designed from the ground up as a multivendor communications protocol. All of the major smart home players, including Amazon, Apple, Google and Samsung are developing their devices to the new Matter standard, and 200 or more companies are reportedly on board. Will this finally solve the interoperability problem and make consumers free at last to choose whatever smart home device or brand they want to use? If it were only this simple…


Seal of approval
"This industry-unifying standard is a promise of reliable, secure connectivity," says the Connectivity Standards Alliance, which is leading the initiative. "It is a seal of approval that devices will work seamlessly together – today and tomorrow. Matter creates more connections between more objects, simplifies development for manufacturers, and increases compatibility for consumers."
By building upon Internet Protocol (IP), Matter will enable communication across smart home devices, mobile apps, and cloud services, and define a specific set of IP-based networking technologies for device certification. The first specification release of the Matter protocol will run on Wi-Fi and Thread network layers and will use Bluetooth Low Energy for commissioning, according to CSA.
"Matter, via a local controller device, is essentially the infrastructure, the pipeline, and the language that will enable all of the devices to communicate," writes TechCrunch.
"You think products should just work, and work together. So do we. What better place to make that happen than where you live – not just the entertainment gear, but the products that make you safe, comfortable, and happy – throughout the entire home. It's a Matter of time." - Menno Koopmans - Senior Vice President, Global Sales and Marketing


Coming soon
Engineers at participating companies are creating the specification, certification, testing tools and an open-source software development kit. In March this year, CSA had announced a delay to fall 2022, to ensure all participating companies had enough time to update and test their Matter devices in line with the latest SDK that the consortium released. But the plan still is to have products with the Matter logo on the shelf well ahead of the Christmas shopping season.
Many companies demonstrated Matter technologies or made significant announcements at CES 2022 in Las Vegas or more recently in May at the virtual conference for developers, Google I/O. And the expectations are this is going to be big: more than 5.5 billion Matter-compliant smart home devices will ship between 2022 and the end of the decade, according to a new report from global technology intelligence firm ABI Research.


Will Matter really solve all Interop issues?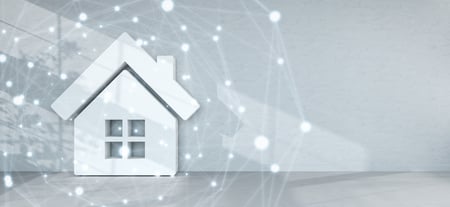 Matter is clearly important to consumers who would like to spend their smart home dollars more confidently. It's important to OEMs, developers, and merchants who want to move more gear. However, as with any new standard, many consumers have existing products that may not be upgradeable or may simply not work with the new standard. There are hundreds of millions of electronic devices in our homes that still rely on existing communication protocols and need an alternative solution to be addressable. This is where UEI is playing an important role.
With the UEI QuickSet platform, which includes over 1.2 million existing, unique devices of 13 thousand individual brands, we can communicate with both these legacy devices as well as the new Matter standard. And so we can help brands and consumers close the gap between today and tomorrow. We expect that it takes at least one decade before most devices in the field have embraced this new standard. Think about all those televisions, audio receivers, air conditioning systems, and early smart home devices that now can be included in the Matter ecosystem without having to upgrade. That's why we are excited about what Matter can do for us and how, together, we can solve the Interoperability challenge and let consumers worry about other things.
UEI will soon introduce Matter-capable QuickSet solutions and power Matter-capable smart home dashboards on the largest screens of your home. QuickSet will complement, provide depth, and fill in the gaps for those with smart home devices that are not Matter compliant. Our line of new smart thermostats, the UEI Comfort Line, will also support Matter.
You think products should just work, and work together. So do we. What better place to make that happen than where you live – not just the entertainment gear, but the products that make you safe, comfortable, and happy – throughout the entire home. It's a Matter of time.