About
Universal Electronics
Our 3,800 employees worldwide design, develop, manufacture, ship and support over 100 million innovative products each year which are used by the world's leading brands in the consumer electronics, subscription broadcast, security, home automation, hospitality and climate control markets.
Our locations
We have more than 3,800 employees in over 30 countries with global headquarters in Scottsdale, Arizona, and regional headquarters in Enschede, Netherlands and Hong Kong, as well as six manufacturing facilities and 10 R&D locations.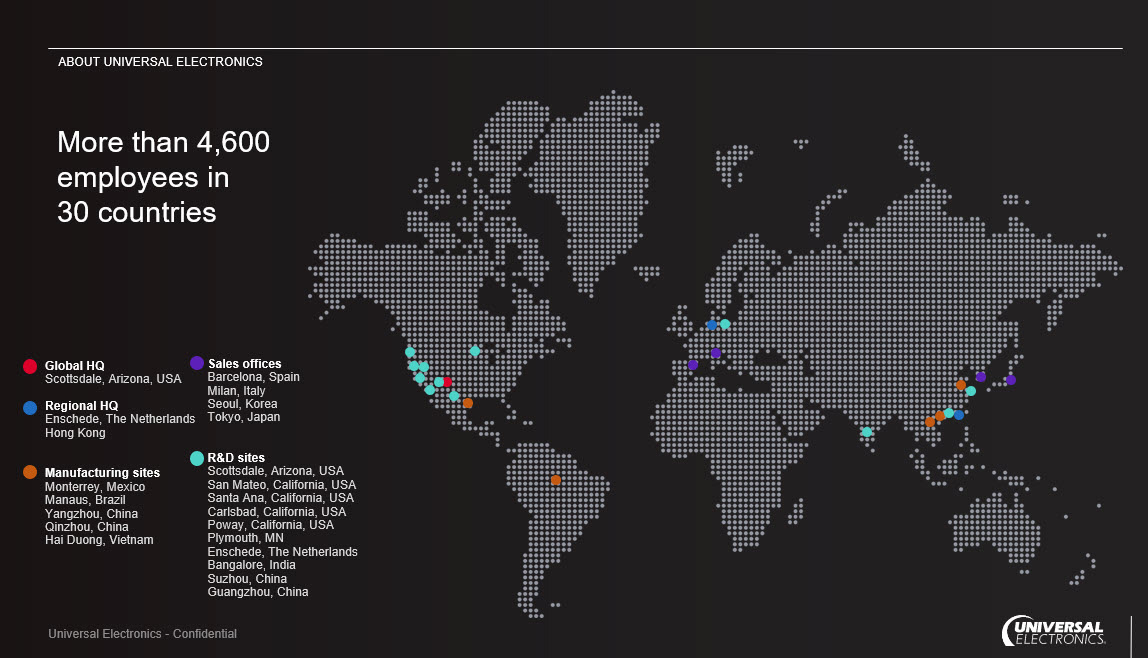 Voice technology
Going Green is Not a Luxury
As the leading global manufacturer of remote controls, we are committed to creating a more sustainable future with several initiatives to reduce environmental impact.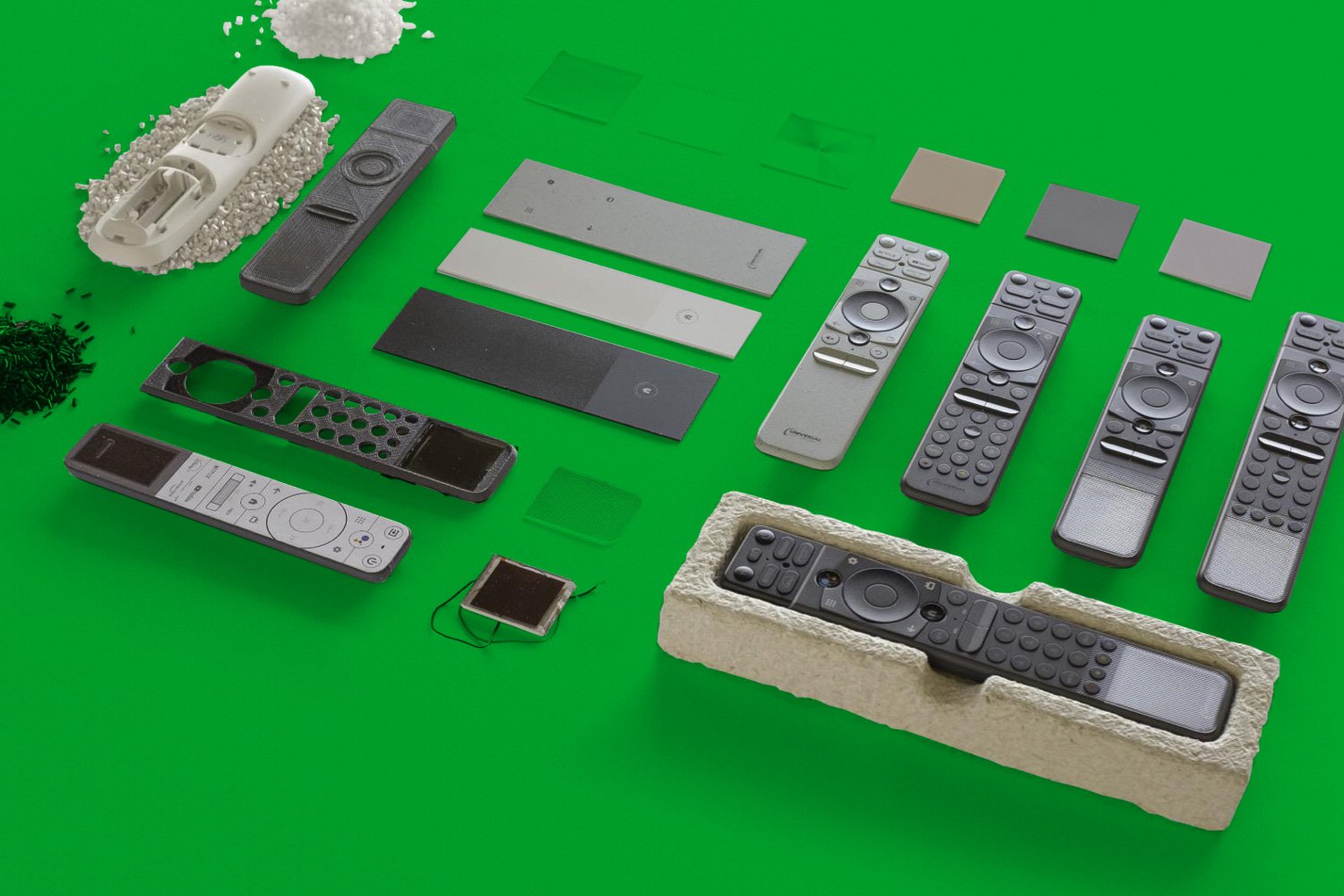 THE HISTORY OF
Universal Electronics
Founded in 1986, Universal Electronics Inc. has grown to become the global leader in wireless universal control solutions for home entertainment and smart home devices.
35 years of continuous success building a world class company