Since the concept of sustainability was first introduced by the World Commission on Environment and Development in 1987, it has quickly turned from hopeful idea to a valuable and widely-adopted business pillar for a growing number of companies around the world.

At Universal Electronics, we understand our ecological responsibility to contribute to a more sustainable society. Sustainability is no longer a luxury, or a "nice thing to have"— it's a necessity. In a concerted effort to help us move towards a more cyclical and sustainable future, we're implementing new initiatives to reach that goal, step by step.

'Green products' that help minimize waste
One such "green" initiative that we're proud is our Like New program that focuses on providing a second life to used products that have been returned by re-manufacturing them with the same functional and cosmetic performance as the original.

For example, we recycle and re-manufacture advanced voice remote controls that we've collected back from users. Then, by disassembling, cleaning, testing, re-assembling and loading new firmware, we're able to build a "like new" product that reuses close to 90% of the original materials. In 2021, we reached a major milestone when we delivered our 15 millionth remanufactured remote control.
"When our devices are designed with the customer in mind, they enjoy the experience and choose to keep using them. And the longer they use them, the less they end up as waste. "

- Menno Koopmans
Another initiative includes the the increased use of recycled or regrind plastics in our manufacturing process. Today, the company is already using recycled materials in as much as 15% of its products. When designing new products, we ensure that the user will not see the difference vs original, virgin plastics. This initiative is a great example of where our design, mechanical engineering, quality and manufacturing teams work hand-in-hand to make the world a little greener.

In addition, some time ago we started including sustainable and 100% recyclable packaging in our offering. For products under our One For All® brand, we created an entirely new 'eco' packaging concept and removed all plastics out of our consumer facing packaging. For our video service provider customers, we have been implementing a single-use-plastics (SUP) free supply chain, which allowed us to remove all plastics – including transport bags, battery pull tabs and even the tape used on the boxes in which they're supplied. These types of initiatives have saved our customers from having to throw away tons of plastics each year.

'Green power' for greater energy-efficiency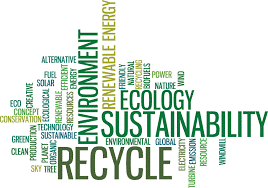 As the largest producer of wireless remote controls on this planet, we are painfully aware of the number of batteries that our products consume. As such, to improve our products' energy efficiency, for years we've invested much of our research and development to better optimize power usage. For example, in 2016 we developed a highly integrated multi-radio silicon, optimized for voice processing, to run alongside our firmware and application code to enable longer battery life in voice-enabled devices.

In one of our latest R&D initiatives, we have developed a remote control that will NEVER need to replace its batteries. With our new extreme-low-power wireless connectivity silicon that is up to ten times more efficient than current generations, combined with the unique high density solar panels that are three times more effective than available alternatives, we have proven to get to battery life way beyond the technical life span of the product. This is truly exciting as it has the potential to help our customers save billions of batteries each year!

Built to last, enjoy and help the planet
Ultimately, the best way to become more sustainable is to build durable, quality products that truly help our customers more conveniently enjoy their lives. When our devices are designed with the customer in mind, they enjoy the experience and choose to keep using them. And the longer they use them, the less they end up as waste.

But building joyful experiences is only one half of the equation. It's up to us to be transparent in our sustainability efforts and approach from design, to manufacturing, to delivery, and finally to usage and eventually return. To us, that's lifecycle we need to work on and the footprint we are leaving behind.