UX Challenges
Many of today's user experience challenges in the connected home can be addressed by occupancy awareness. A more human-centered approach to home automation can lead to more personalized entertainment recommendations, less security false alarms, and smarter energy management. An important consideration is to provide the appropriate level of occupancy detection while protecting the users' privacy.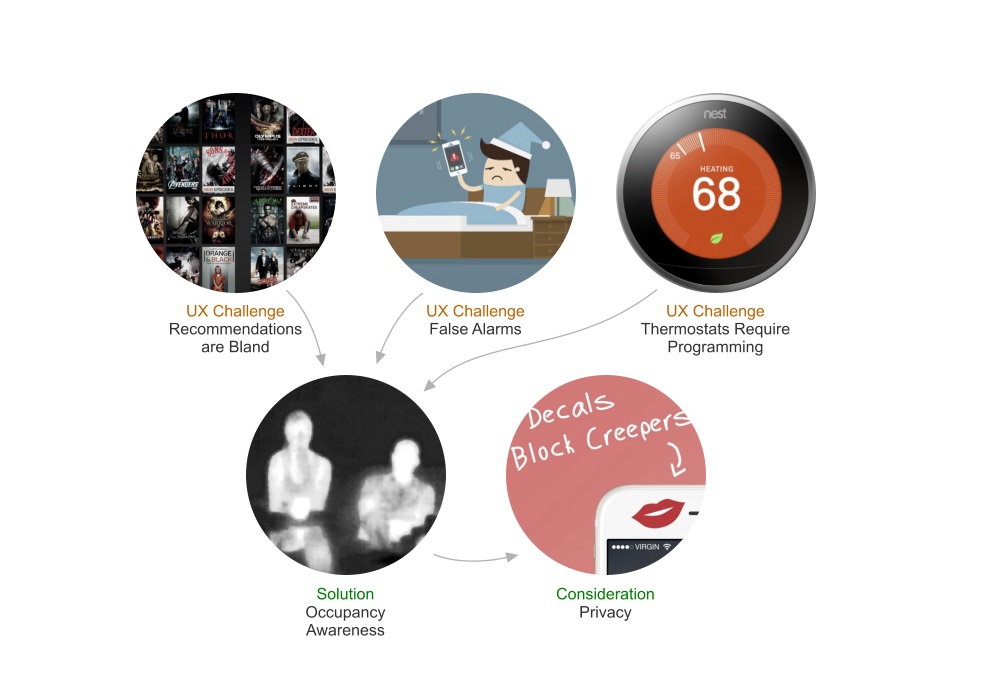 Wake Occupancy Sensor
WAKE is an intelligent occupancy sensor that detects occupants in a 360 degree space via infrared technology, without capturing any video or image. User can disable sensing by physically pushing down the lens for complete privacy.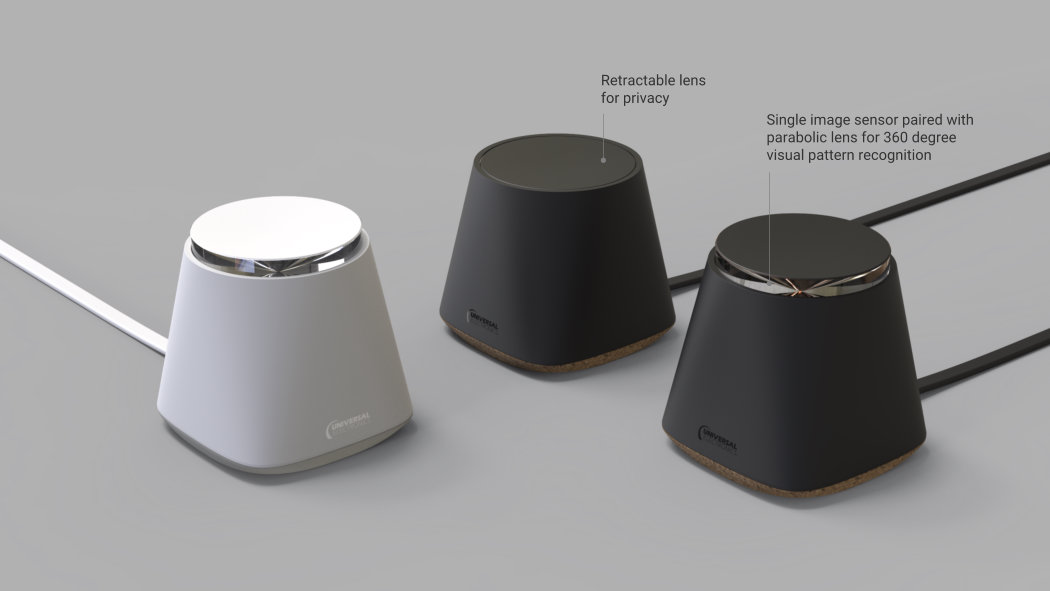 Storyboards
Storyboards are created to capture the user experience.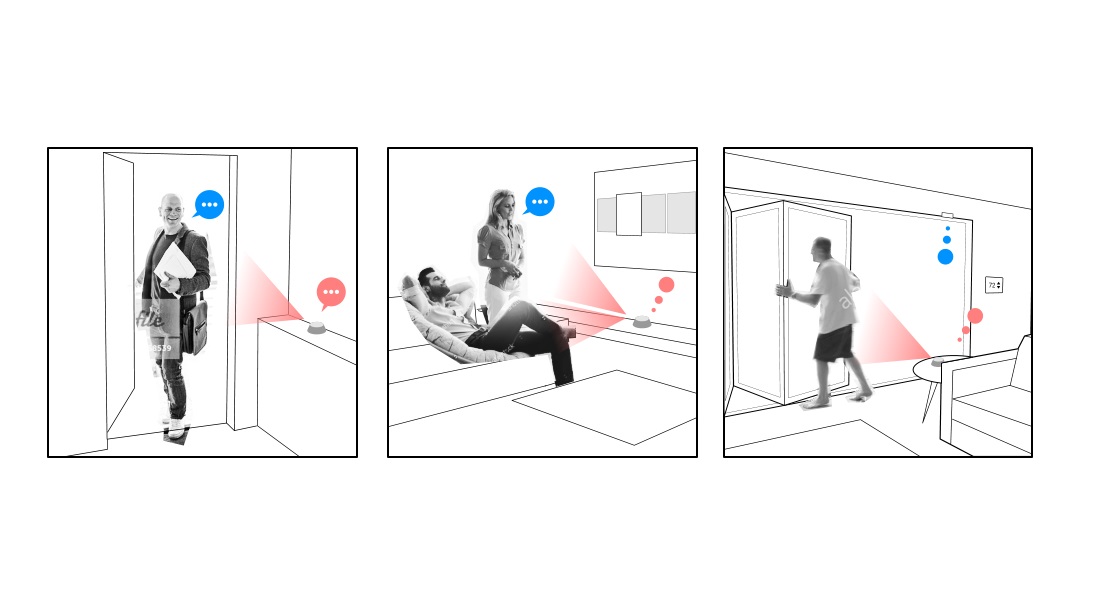 Security and Energy Management
More intelligent home security and energy management.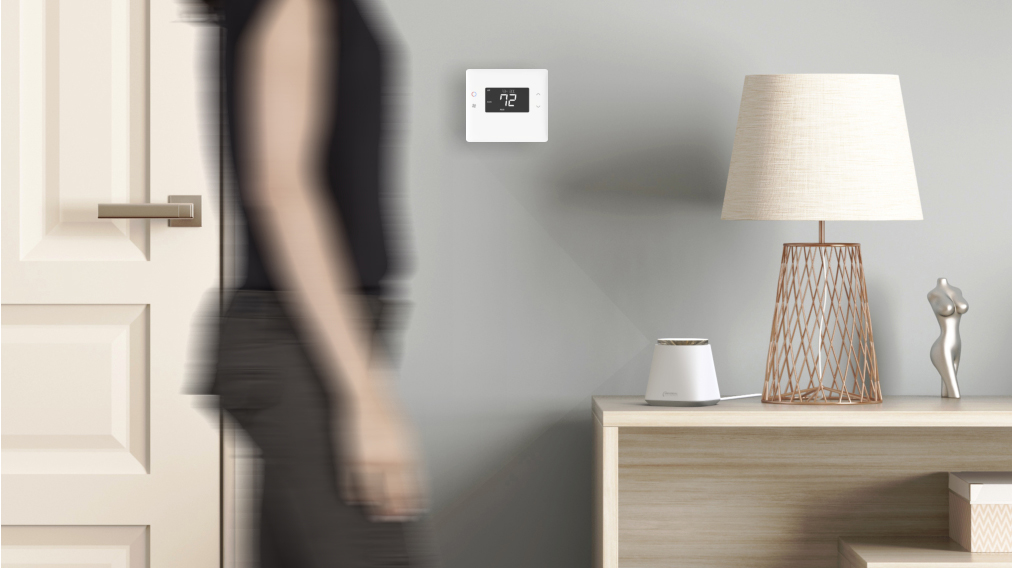 Home Entertainment
Personalized content recommendation appropriate to the social context