UX challenges
Voice search has dramatically improved entertainment content discovery. As voice interaction with the TV becomes more conversational, the traditional push-to-talk or tap-to-talk activation remains a friction point in the overall user experience.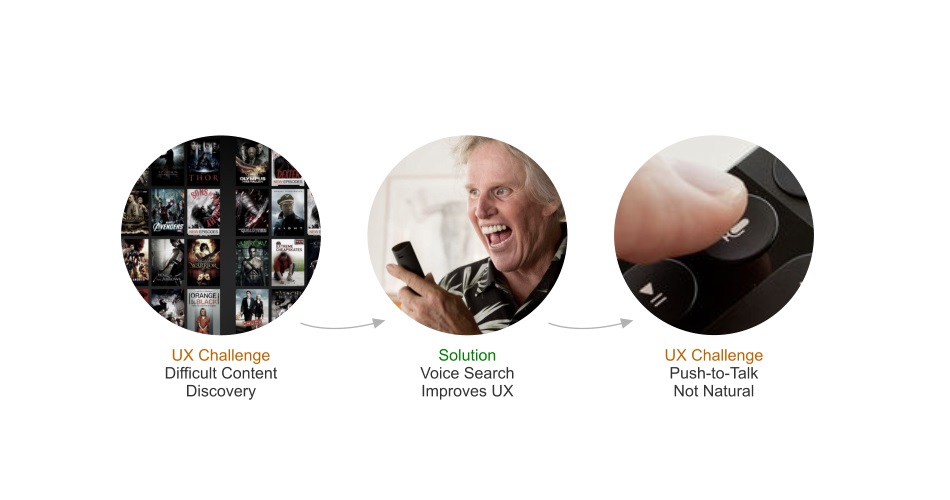 Voice + Tactile
VOTA is the next generation voice remote with wake-on-voice, raise-to-talk, adaptive keypad, and wireless charging. VOTA makes voice conversation more natural, while improving tactile control for an optimal multi-modal experience.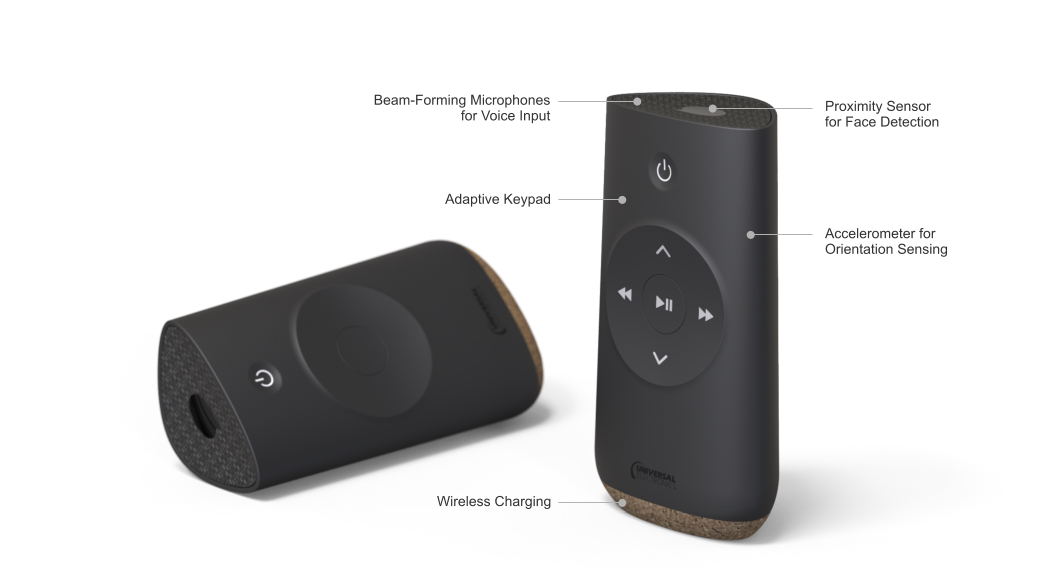 Wake-On-Voice
Wake-on-voice enables hands-free near-field voice control.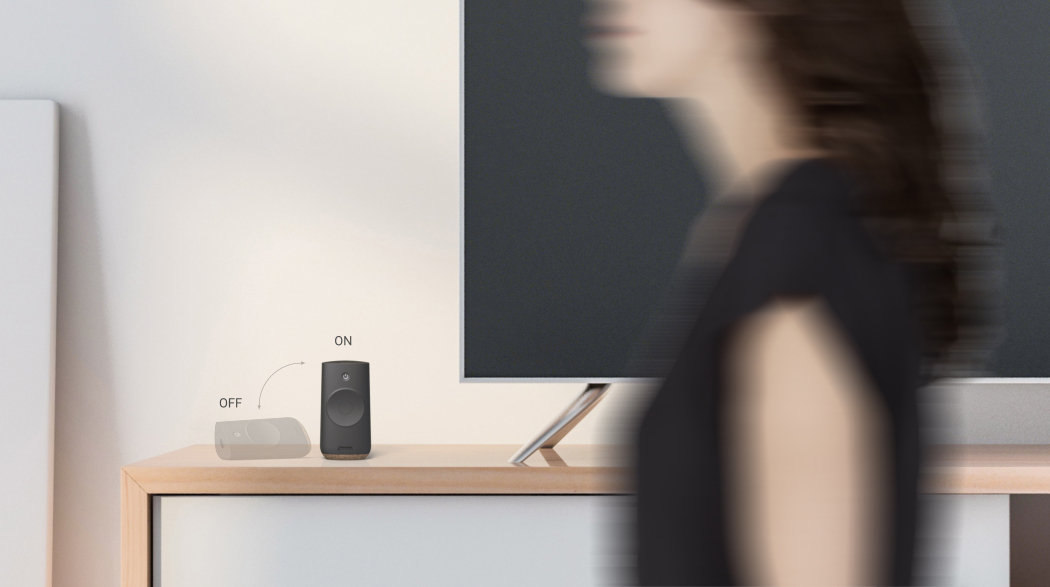 Raise-To-Talk
Skip the button! Raise-to-talk makes conversation with TV more natural, thanks to the combination of proximity and orientation sensing.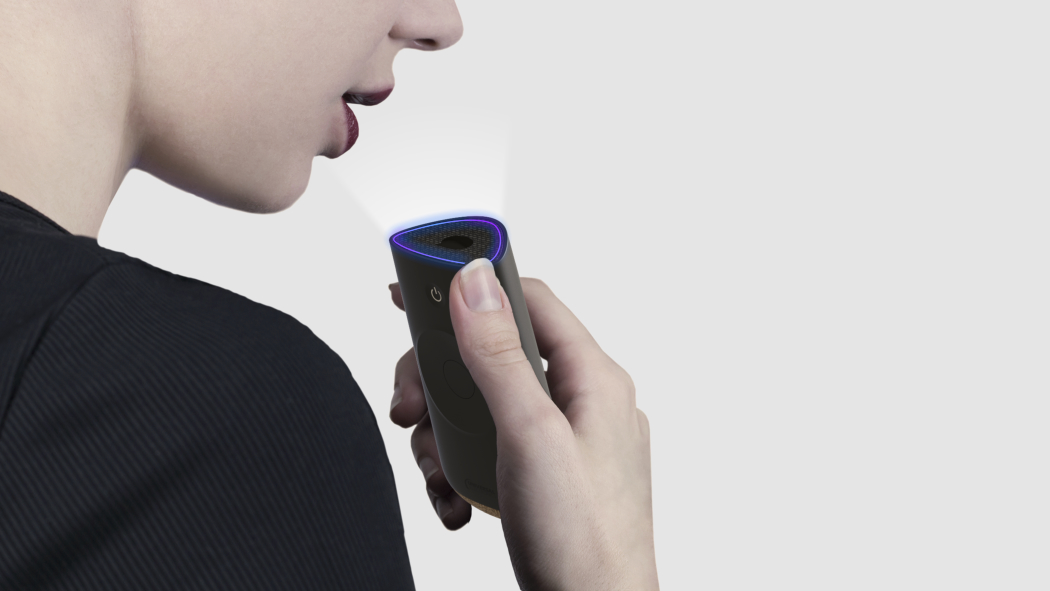 Adaptive Control
Adaptive Control surface only presents the keys needed for the active content.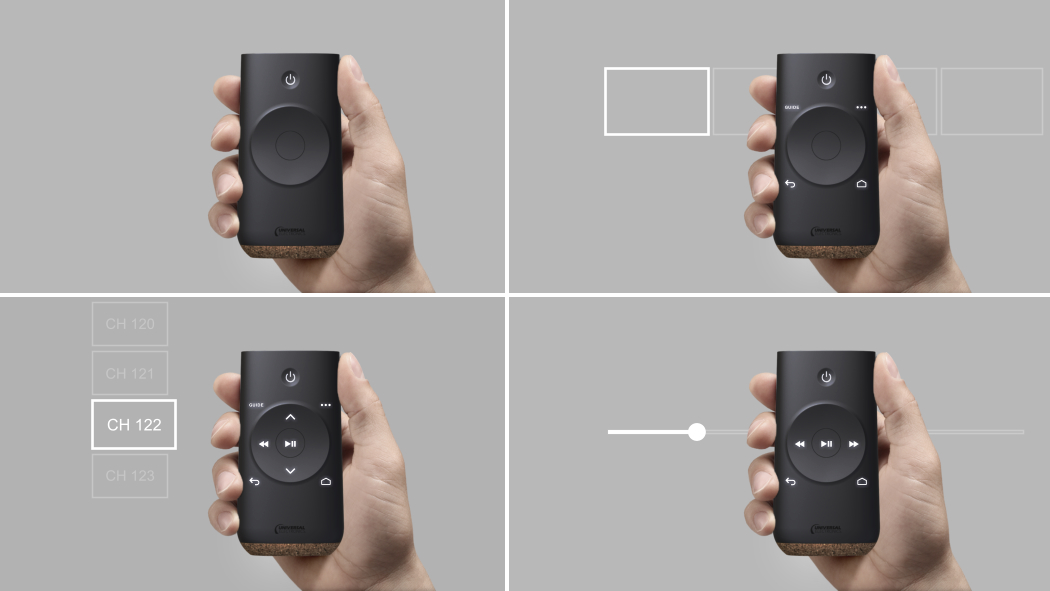 Wireless Charging
VOTA can be recharged wireless and automatically enters wake-on-voice mode while on a charging pad