The most intuitive and innovative digital assistant for smart device discovery, control, and support.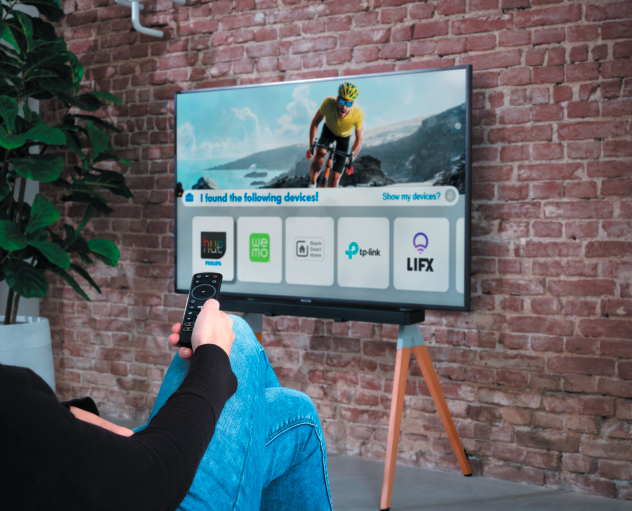 Nevo.ai is an intelligent multimodal interface which interacts with the user over voice, graphical, and tactile interfaces.​
The Nevo Platform
The Nevo Platform is the white label End-to-End smart home and entertainment control solution from UEI. It consists of our QuickSet Cloud, nevo.ai, services, gateways, widgets and devices that seamlessly work together as one system.
Meet nevo.ai
The digital assistant for device discovery, interaction and support that:
Leverages QuickSet

®

to guide users through setup, control and interaction with devices in the home
Simplifies user interaction
Addresses common questions around setup, feature discovery, and troubleshooting on-device
Built on an open-sourced and extensible virtual assistant framework enables delivery of unique branded experiences direct to consumers
Featuring a conversational and graphical interface for a full multimodal experience
nevo.ai and QuickSet®
nevo.ai is a digital assistant for the connected home with a natural language interface to allow interaction with devices within the home using QuickSet's underlying capabilities. Built on an open-sourced and extensible virtual assistant framework for delivery of unique branded experiences direct to consumers through a variety of channels.

An end to end platform for discovery, control, and interaction with devices including rules and automation framework for a truly connected home experience. Leveraging the largest knowledge graph of devices, services are offered through QuickSet Cloud and QuickSet® SDK delivery methods with edge intelligence built in and cloud scalability capabilities.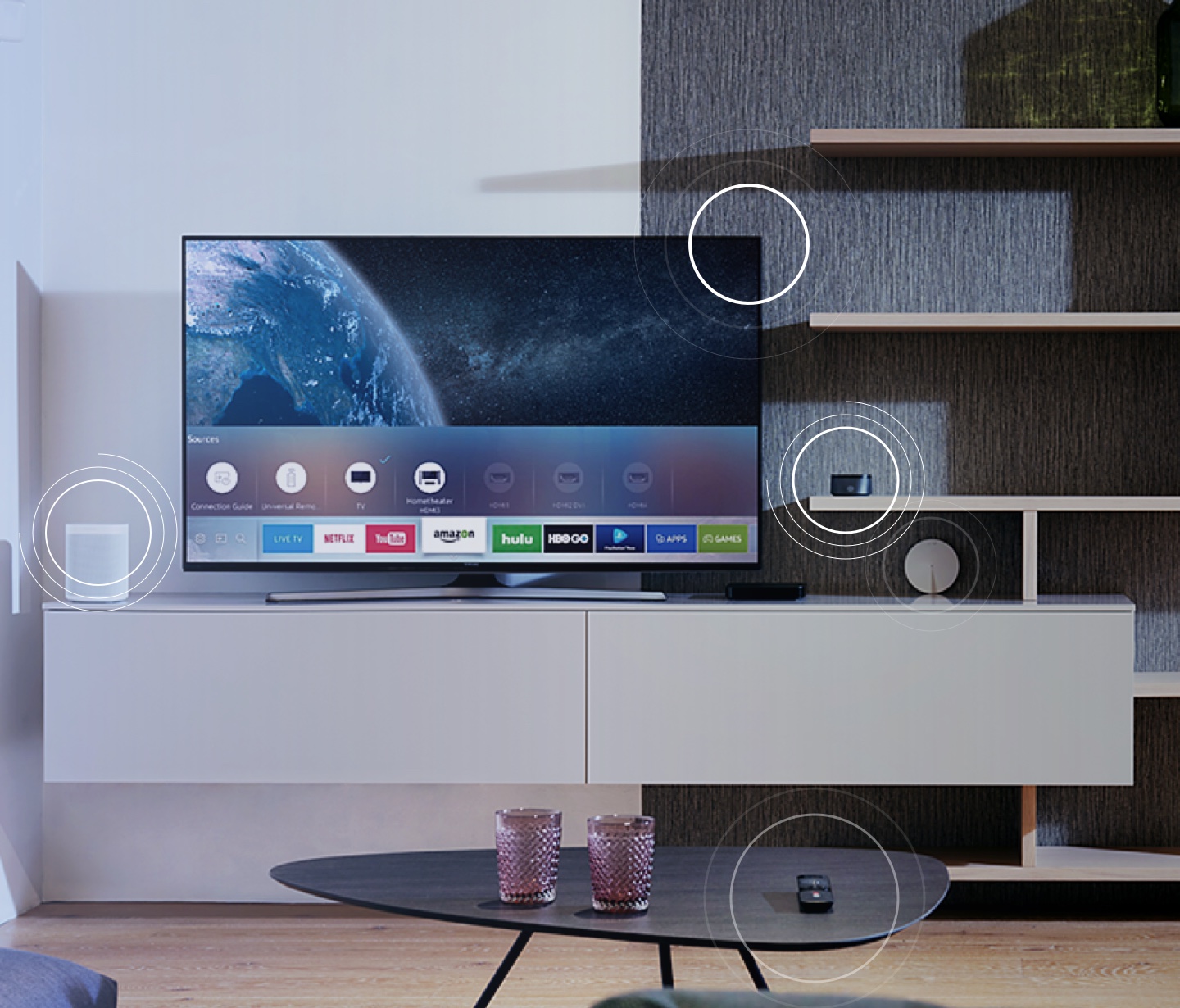 Natural language interaction
Offers services through a standalone digital assistant or extends existing virtual assistants. Enables interactions with smart home services using natural language interfaces, through voice enabled platforms or omni-channel customer chat platforms.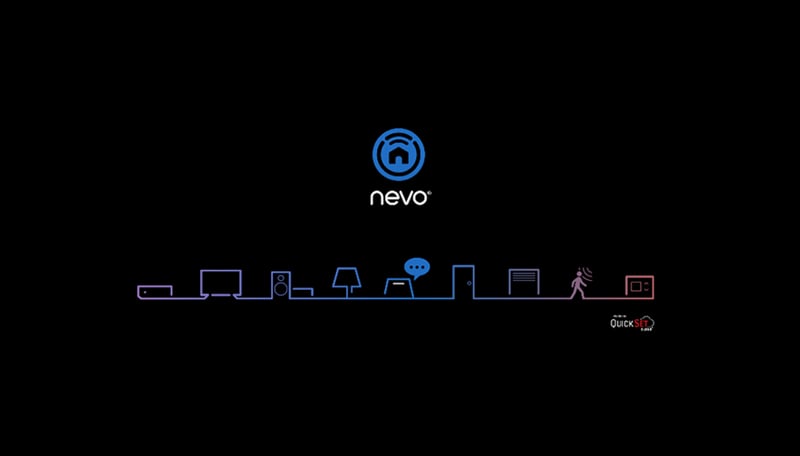 Customizable branding experience
As a white label and customizable solution, enables consumer brands to deliver desired and unique brand experiences direct to consumers and avoids limitations imposed by typical retail voice assistant platforms.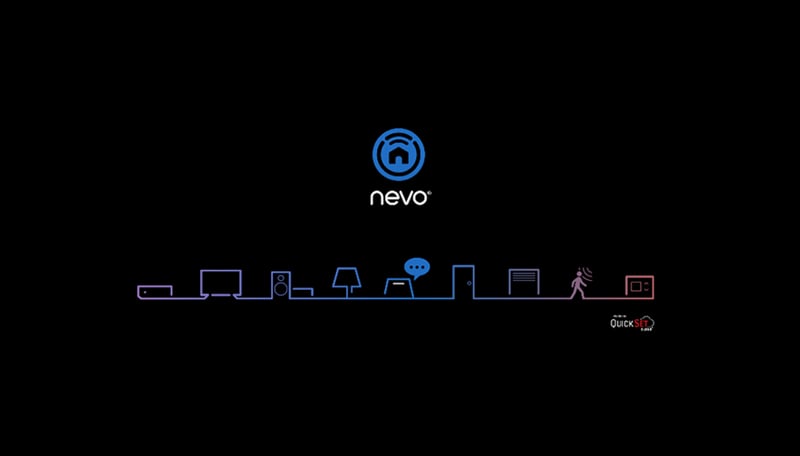 Interoperability as a Service (IaaS)
Delivers controlled brand experiences through managed interoperability delivered as a service, powered by QuickSet Cloud. Ensures unique experiences by converging entertainment and smart home services. Extends existing retail voice assistant features, example - enables Alexa or Google Assistant to interact with existing entertainment devices, or receive notifications from home sensors.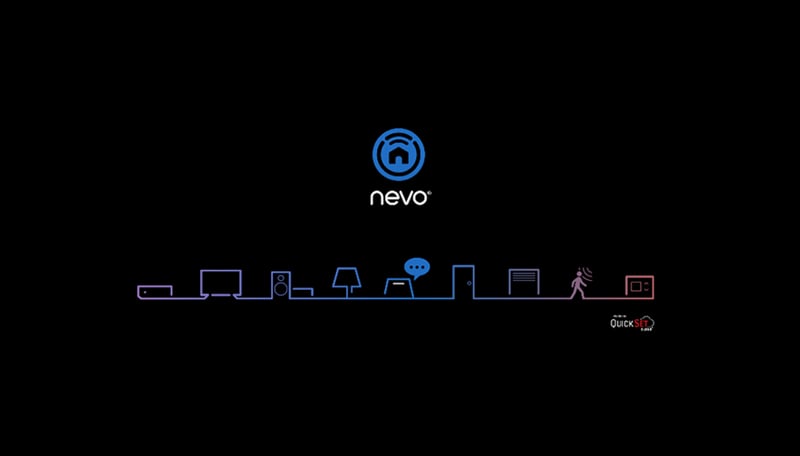 Managed IoT Platform
A full featured IoT platform powered by QuickSet Cloud to enable introduction, monitoring and management of monetized home services through hubs and curated kits.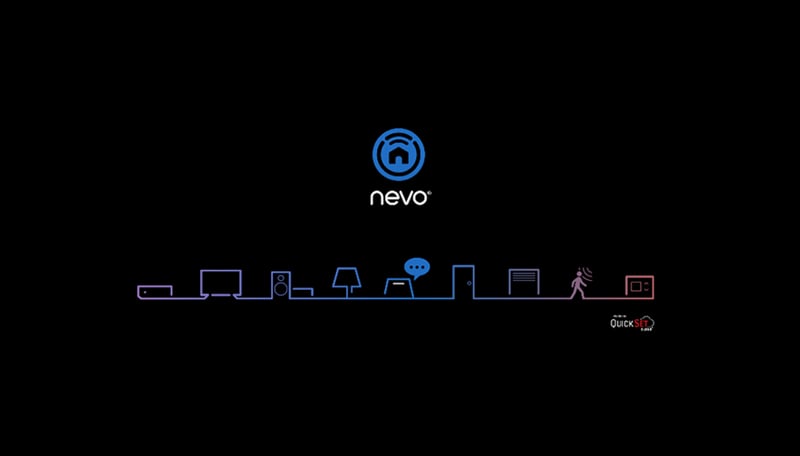 Built-in Services
nevo.ai digital assistant includes a range of built-in services needed for the introduction of new smart home capabilities including - user management services to define and manage users, roles and their access levels. The platform also supports business analytics modules with dashboards for monitoring health and performance of devices.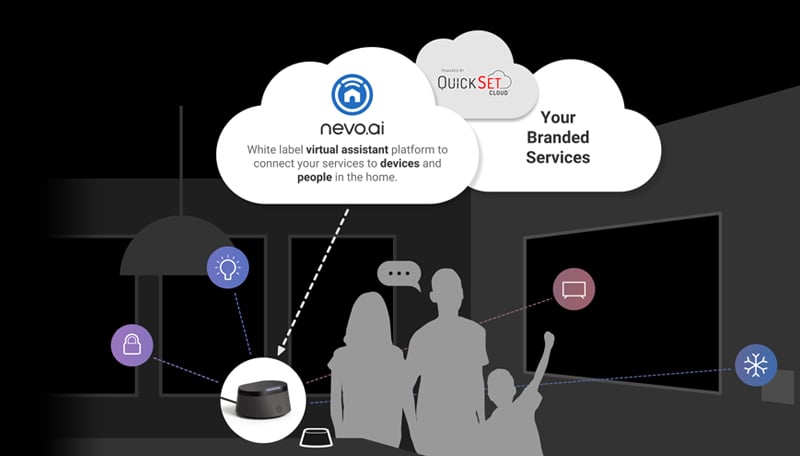 Enterprise integration
Simplifies integration with existing enterprise systems such as, customer and user management infrastructure, and provides a consistent experience for consumers and support teams to take advantage of existing data assets and ensure smooth functionality, speedy delivery, and business utility.