NO MORE BATTERY WASTE
This revolutionary new remote control platform ETERNA is the next-generation entertainment controller that delivers on our mission for a more sustainable future. Its biggest breakthrough in sustainability comes from our Xtreme Low Power Bluetooth silicon and energy harvesting capabilities. It captures energy from ambient sources such as indoor light or WiFi signals in the home to power the Android TV and RDK- ready remote so you never have to replace your batteries.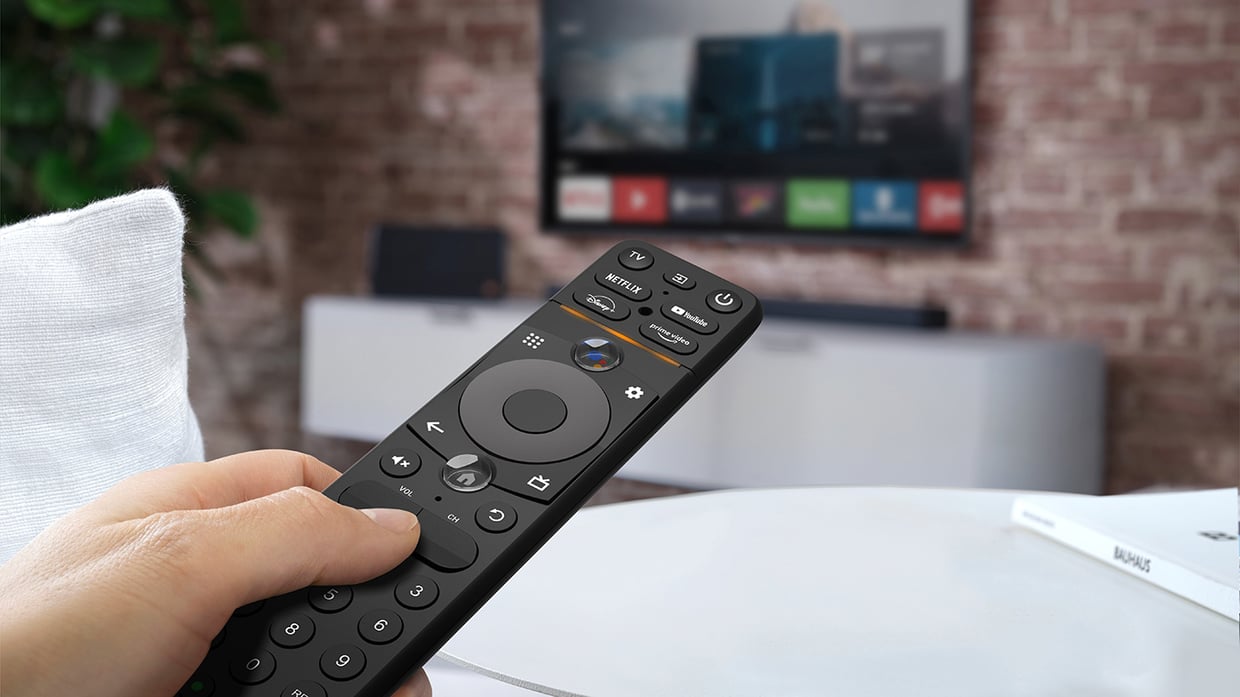 ---
UEI Eterna Platform
The platform comes in several executions, one of which includes energy harvesting in combination with a revolutionary high-density solar panel. The remote includes advanced TV control features such as Voice Control, Bluetooth and infrared control of your TV, streaming or cable box, and soundbar or audio receiver. In addition, it uses power-hungry features such as backlight keys, while the next-generation solar technology allows you to never have to replace batteries.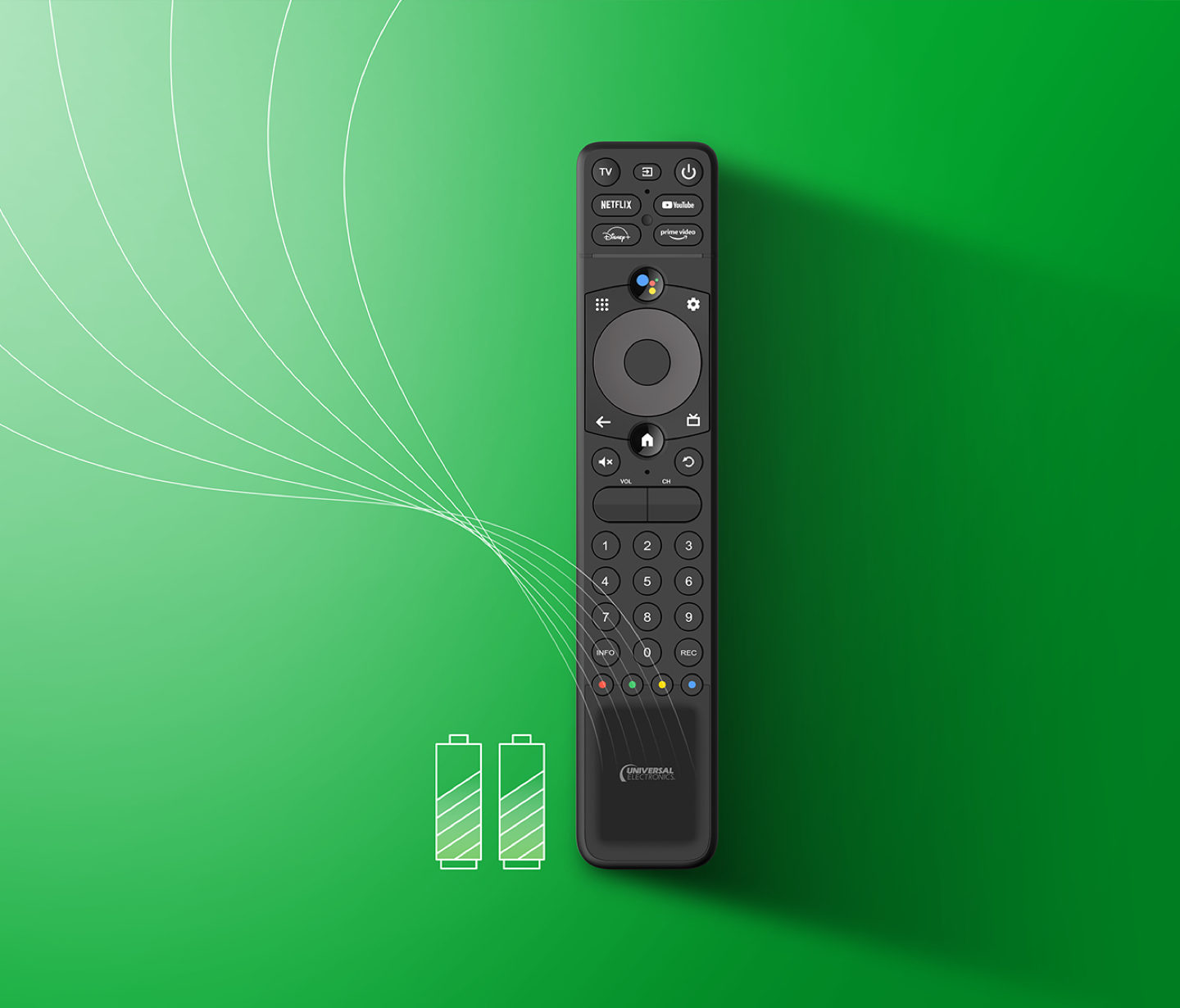 Xtreme Low Power
Built with UEI's latest generation Bluetooth 5 silicon, the remote platform uses minimal energy without having to compromise on performance. The Xtreme Low Power chip delivers 2.5 times more processing power while being up to 80% more efficient in power usage. This allows the remote control to deliver up to 10 times longer battery life compared with conventional Bluetooth Low Energy-based remote controls. In addition, it is the only silicon in the market, with built in energy harvesting capabilities to efficiently power itself from ambient energy sources.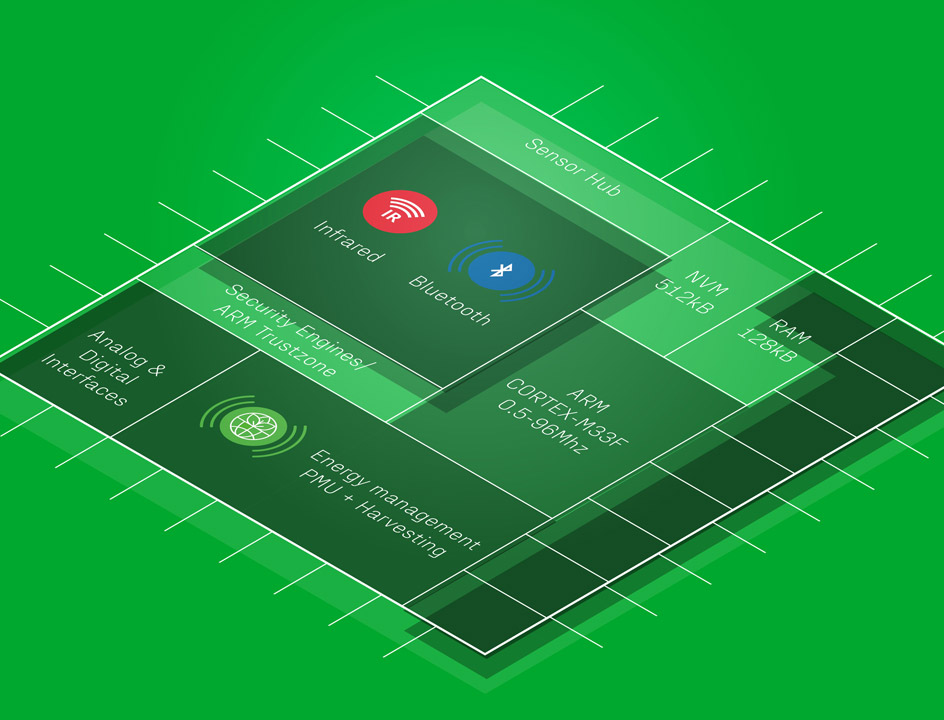 High-Density Solar Panel
The revolutionary single-cell solar panel allows for the most efficient and effective translation of light into energy. Its high-density capability captures up to 3 times more energy than conventional solar panels. More importantly, unlike conventional solar panels, it is capable to use indoor light sources and starts capturing energy even in low-light conditions.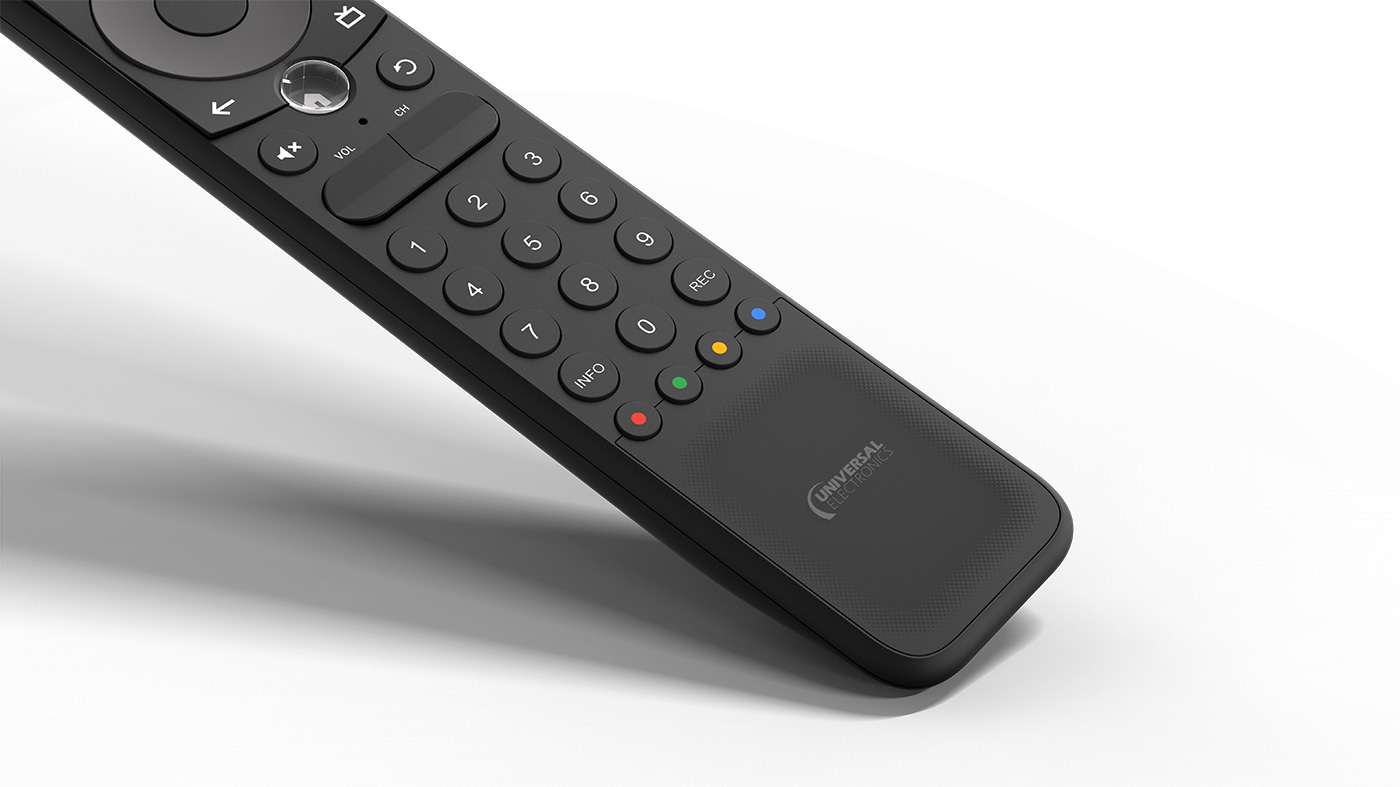 Recycled and Recyclable Plastics
The remote control platform is built from the ground up with a sustainability mindset. It uses Post Consumer Recycled plastics to dramatically reduce the usage of virgin materials, and it
is built so it can easily disassemble and recycle after its useful lifetime. From cradle to grave, it minimizes the CO2 footprint of the remote control.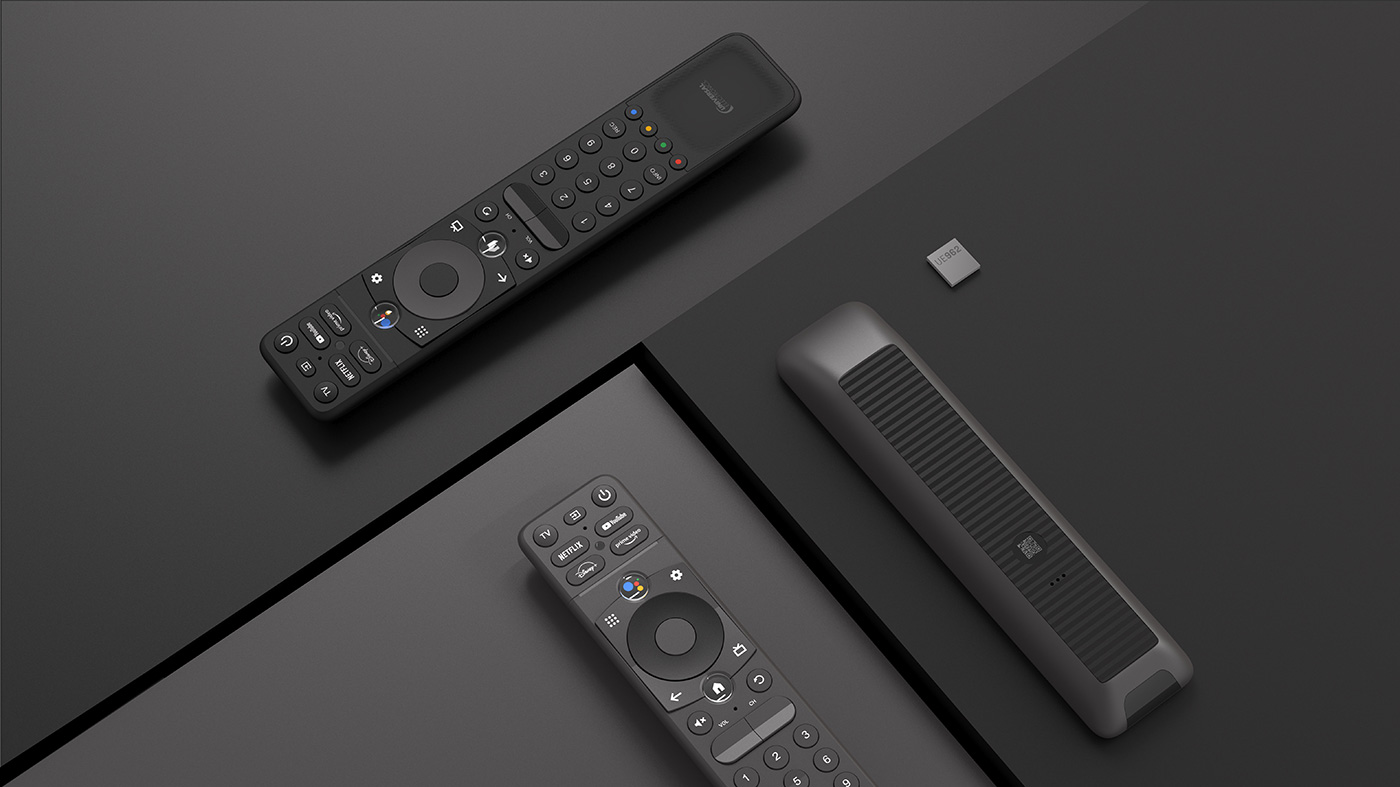 Environmentally Friendly Processing and Packaging
The packaging is designed from biodegradable FSC paper and the supply chain is free from any single-use plastics both during manufacturing as well as in transportation.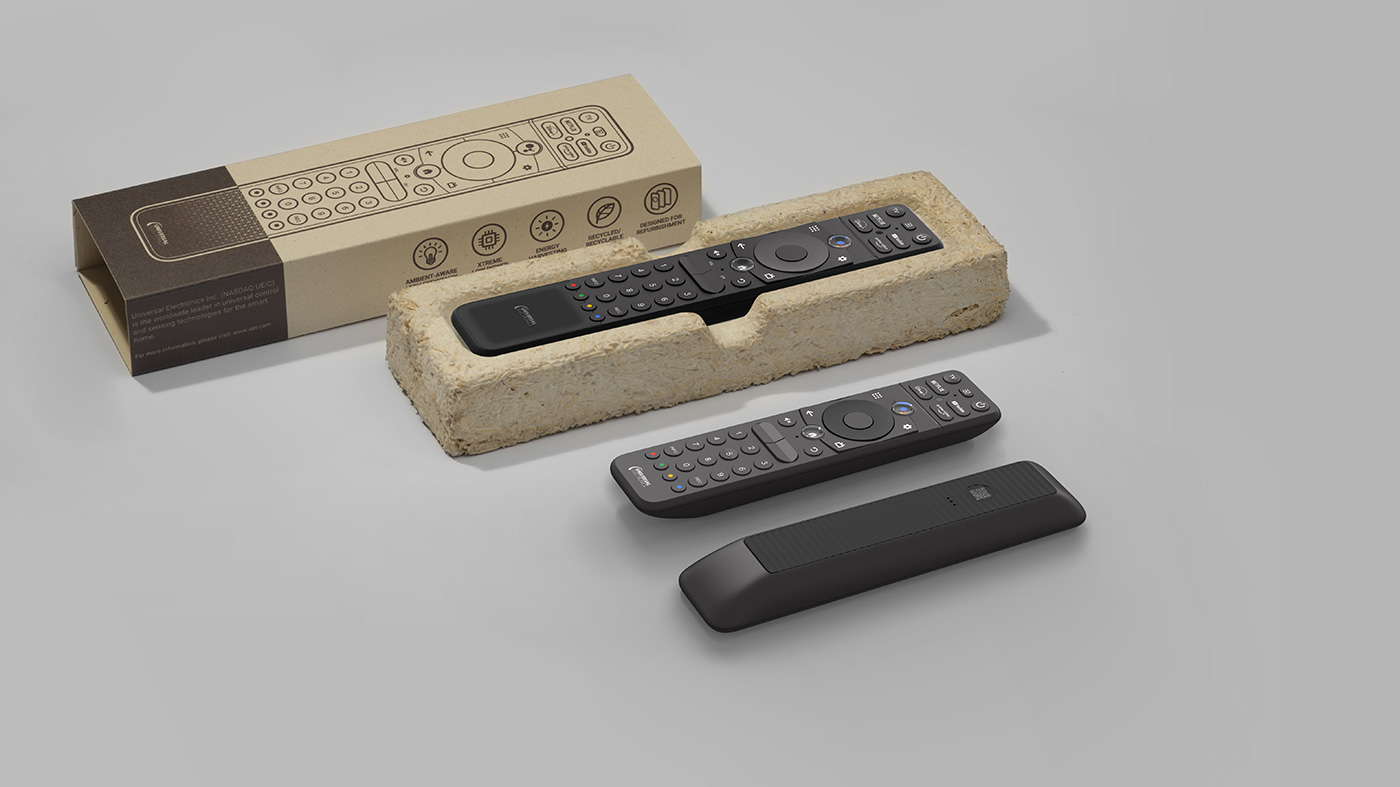 UEI Eterna Platform
Learn more about the Environmentally friendly UEI Eterna Platform.