Smart Thermostat Solutions
The Comfort Family
Thermostat Architecture is designed with UEI's QuickSet Widget, offers native Cloud connectivity for HVAC OEM and hospitality-branded applications.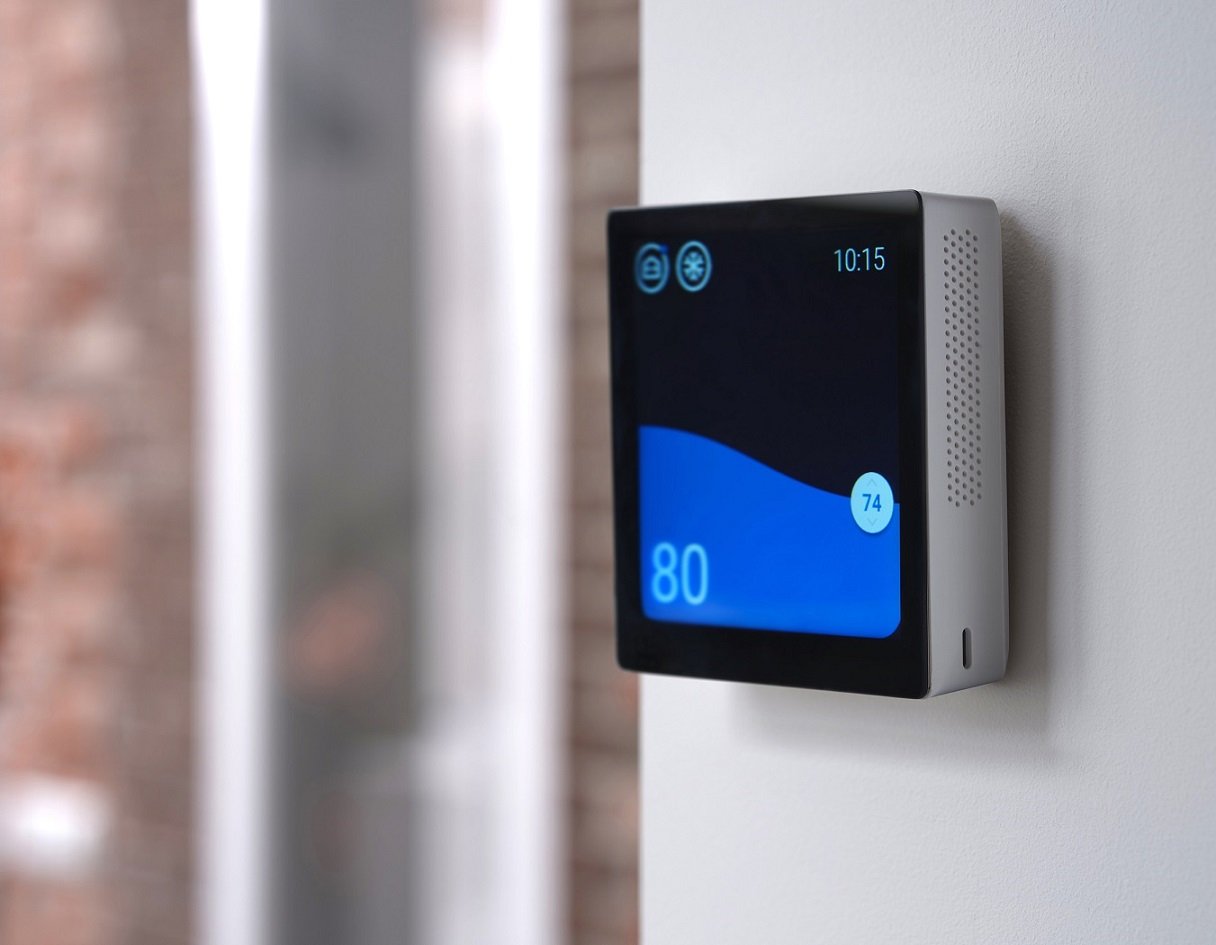 SMART THERMOSTAT SOLUTIONS
The TIDE Dial
The TIDE Dial is white label thermostat with built-in HVAC control and sensing capabilities for advanced presence detection, temperature, humidity, proximity and CO2 sensor.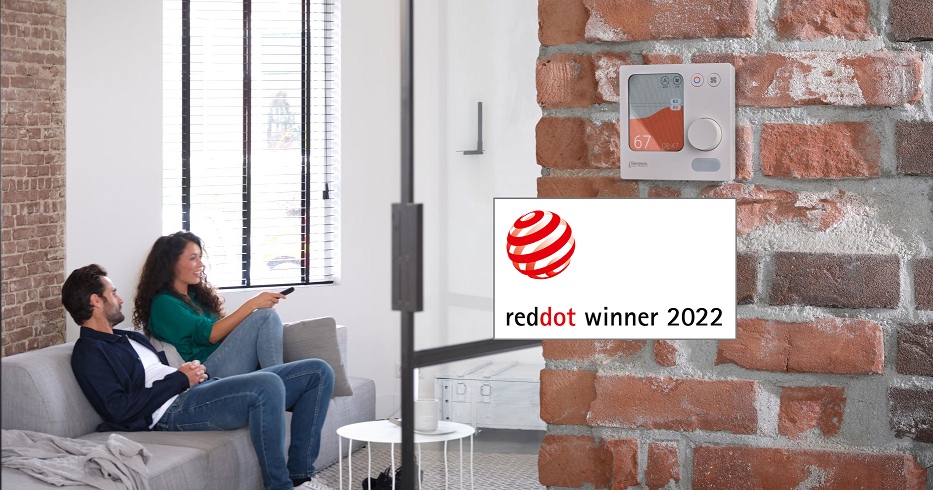 SMART THERMOSTAT SOLUTIONS
The TIDE Touch
TIDE Touch features 4" color touch display interface with all advanced control functions plus built-in for smart home interoperability.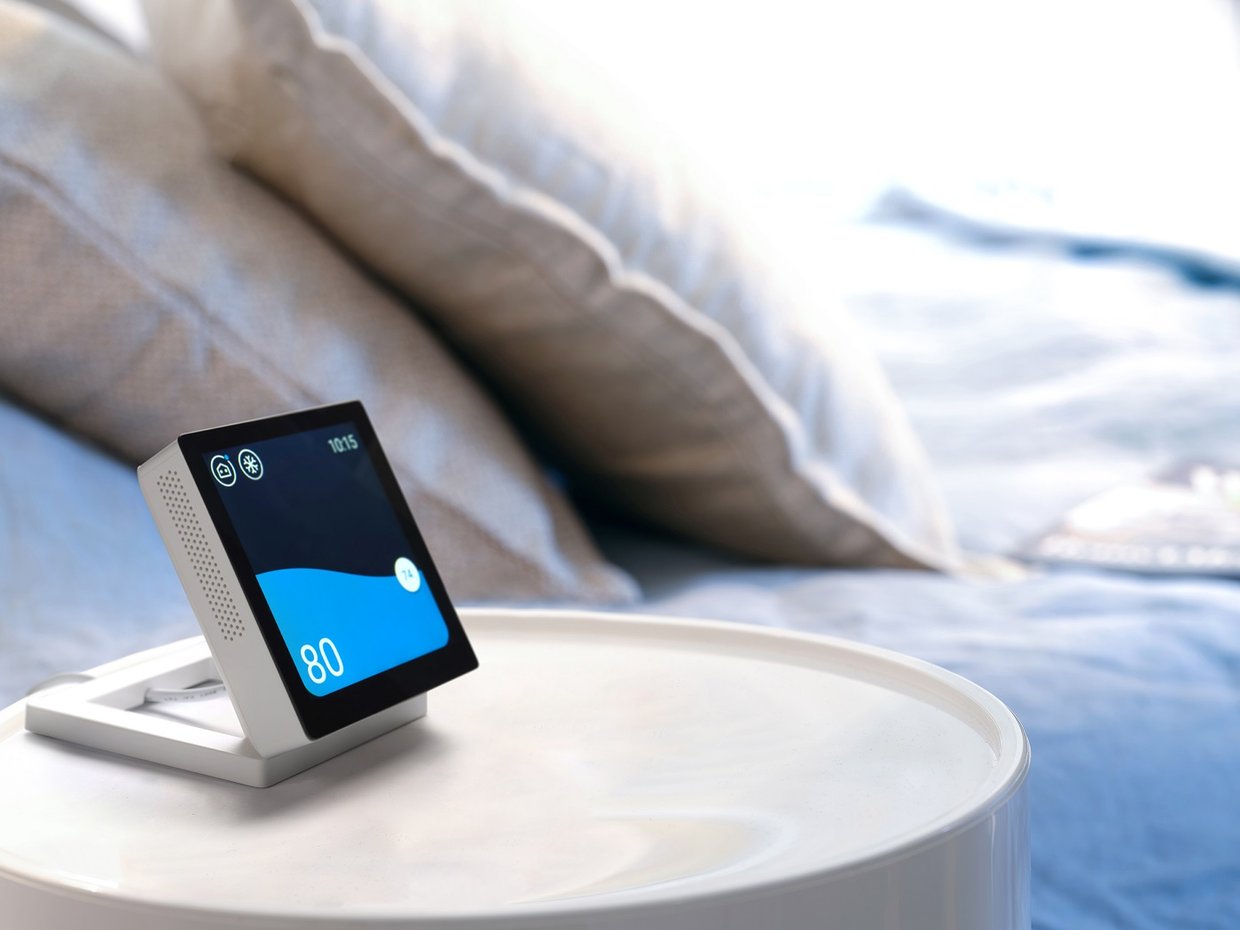 What we offer
The Next Generation of Smart Thermostat Solutions
Hospitality-branded applications, which simplify setup and controls; and allow for interoperability with a variety of smart home devices and ecosystems.
---
Interoperability as a Service
Supports variety of smart home device and ecosystems including Matter, the industry's latest smart home connectivity standard.

Extended sensing capability with external temperature and humidity sensors, occupancy sensor, door and window sensors, CO2 sensors, IAQ sensors, Smart Vent, Smart TRV works via QuickSet®.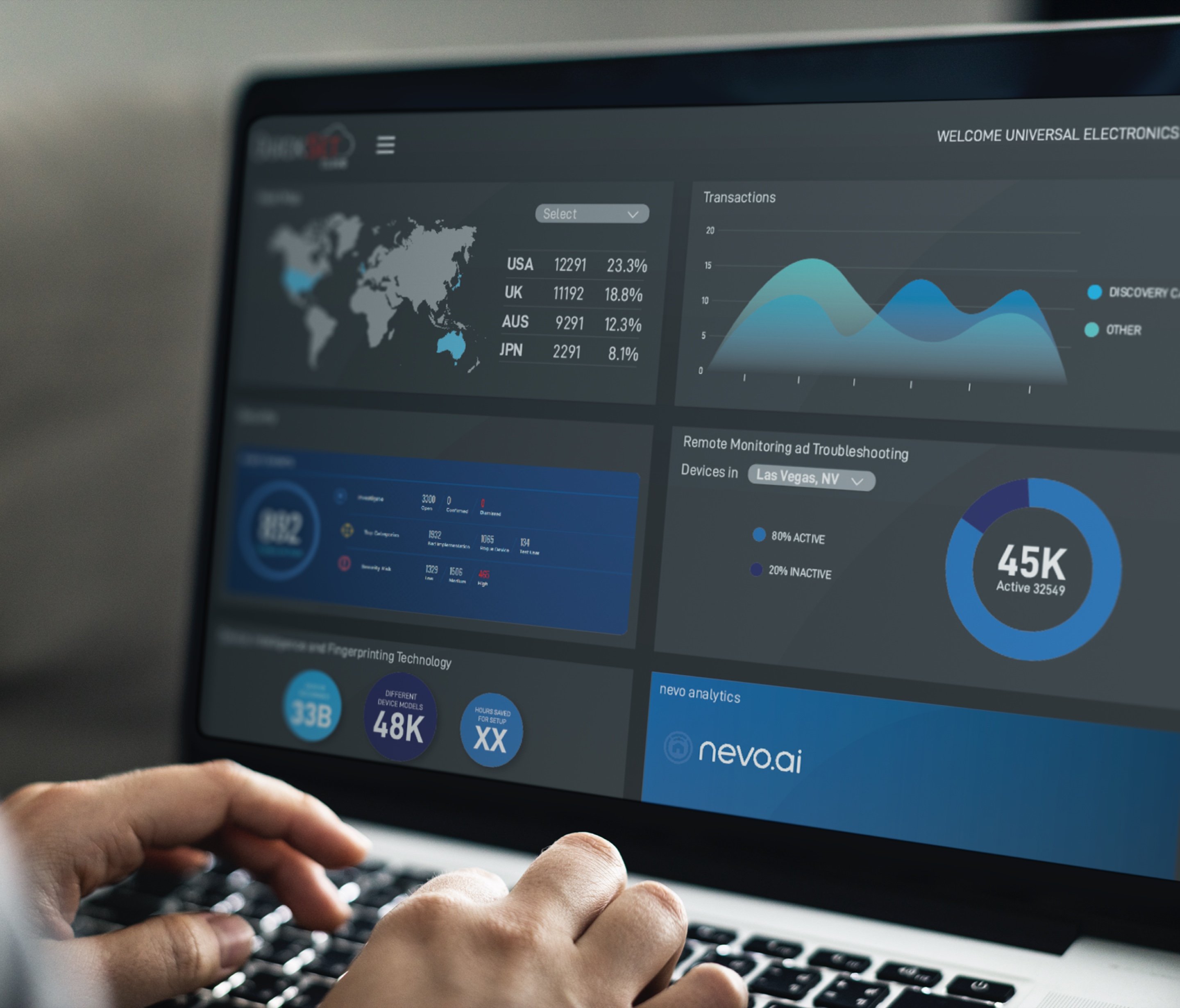 Future Proof Design
Adapt different types of HVAC systems in multiple combinations of different icons, and labels along with assigned functionalities.

Multiple language support and optimized UI to control lighting, blinds, and shades.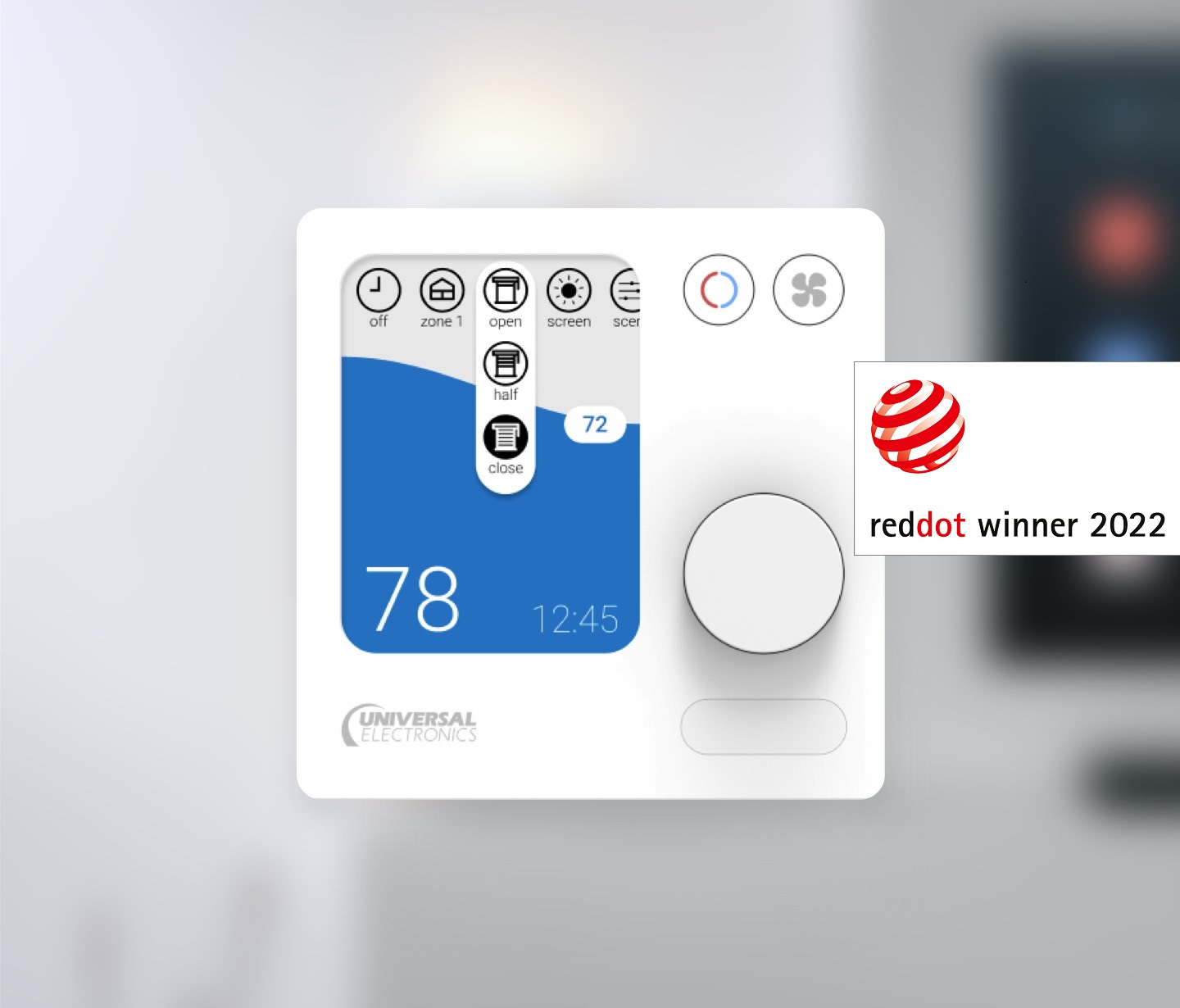 Virtual Agent by nevo.ai
Self-help support service for device discovery, auto-setup & troubleshooting.
Compatibility checker, Wi-Fi onboarding & physical installation support.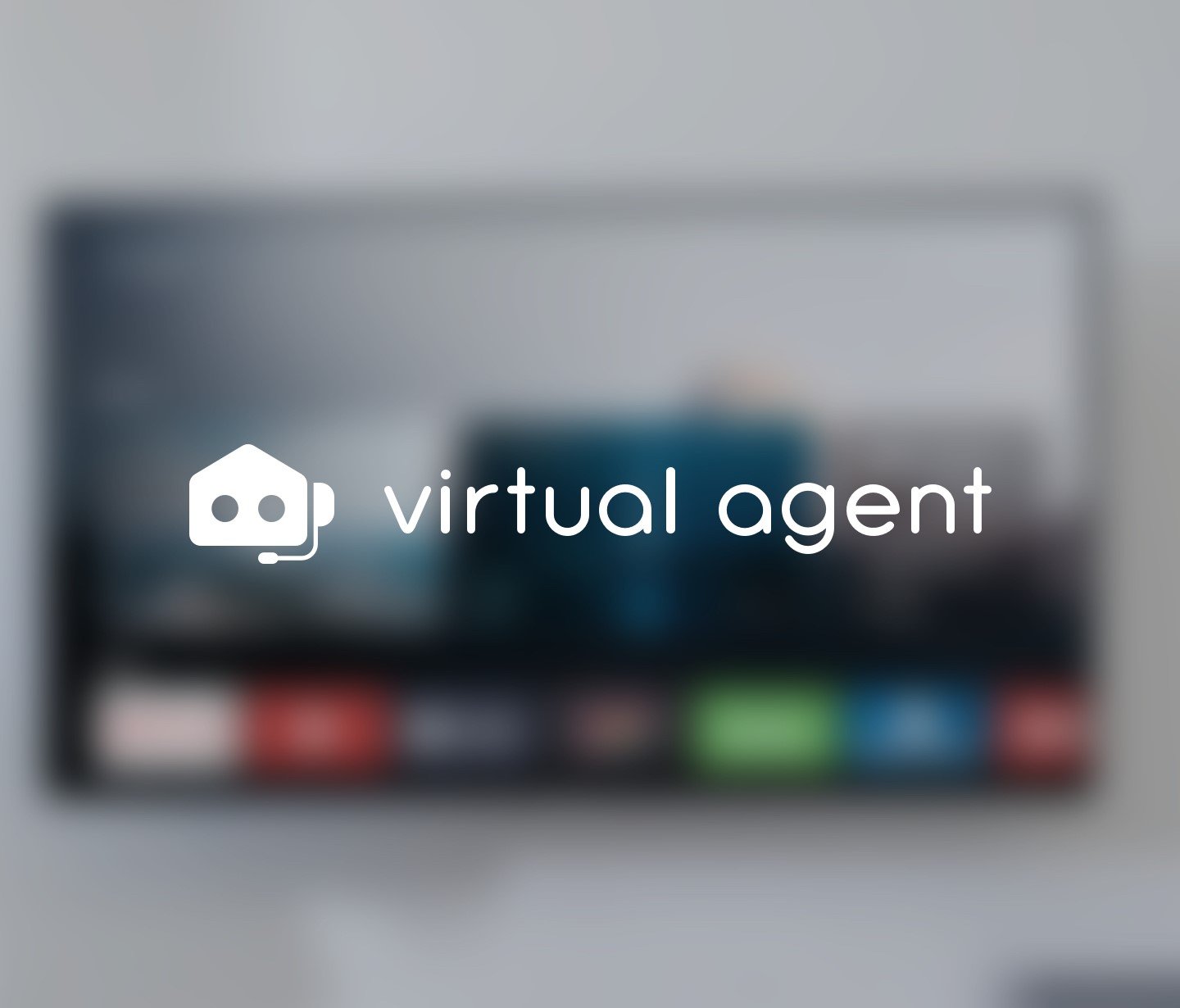 Universal Modular Design
Easy to install for multi-channel and regional customization. Adapts to specific requirements such as PLC over 24VAC, Modbus, RS485, BACnet and other proprietary interfaces without redesign of the thermostat.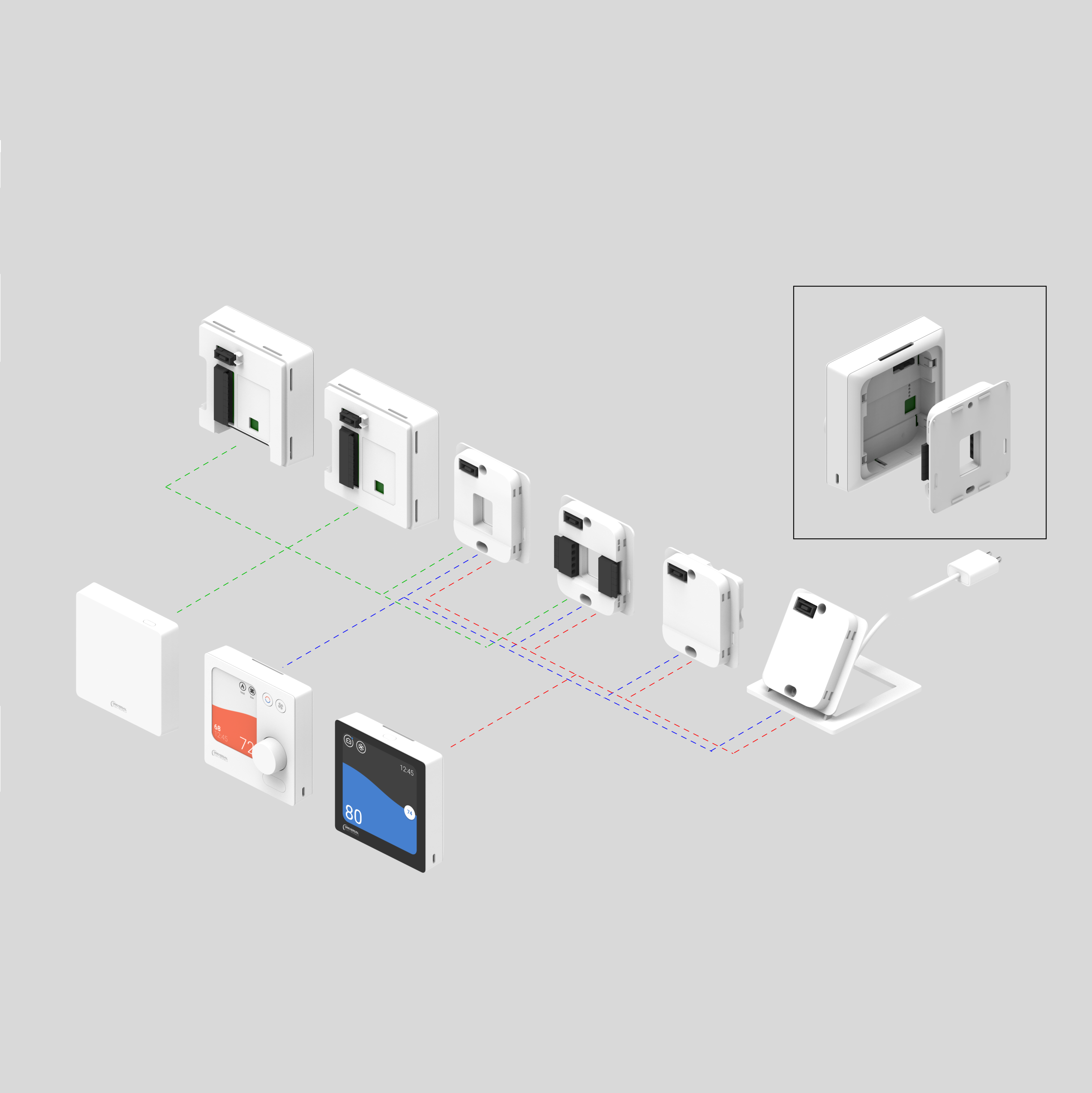 Multiple Sensing Capability
The versatile platform offers a variety of onboard sensor options.
These include humidity sensor, temperature sensor, CO2 sensor, occupancy sensor and proximity sensor to fit all customer needs.