QuickSet® Widget
QuickSet Widget makes it easy for OEMs to upgrade their products to be conncted, managed and secured.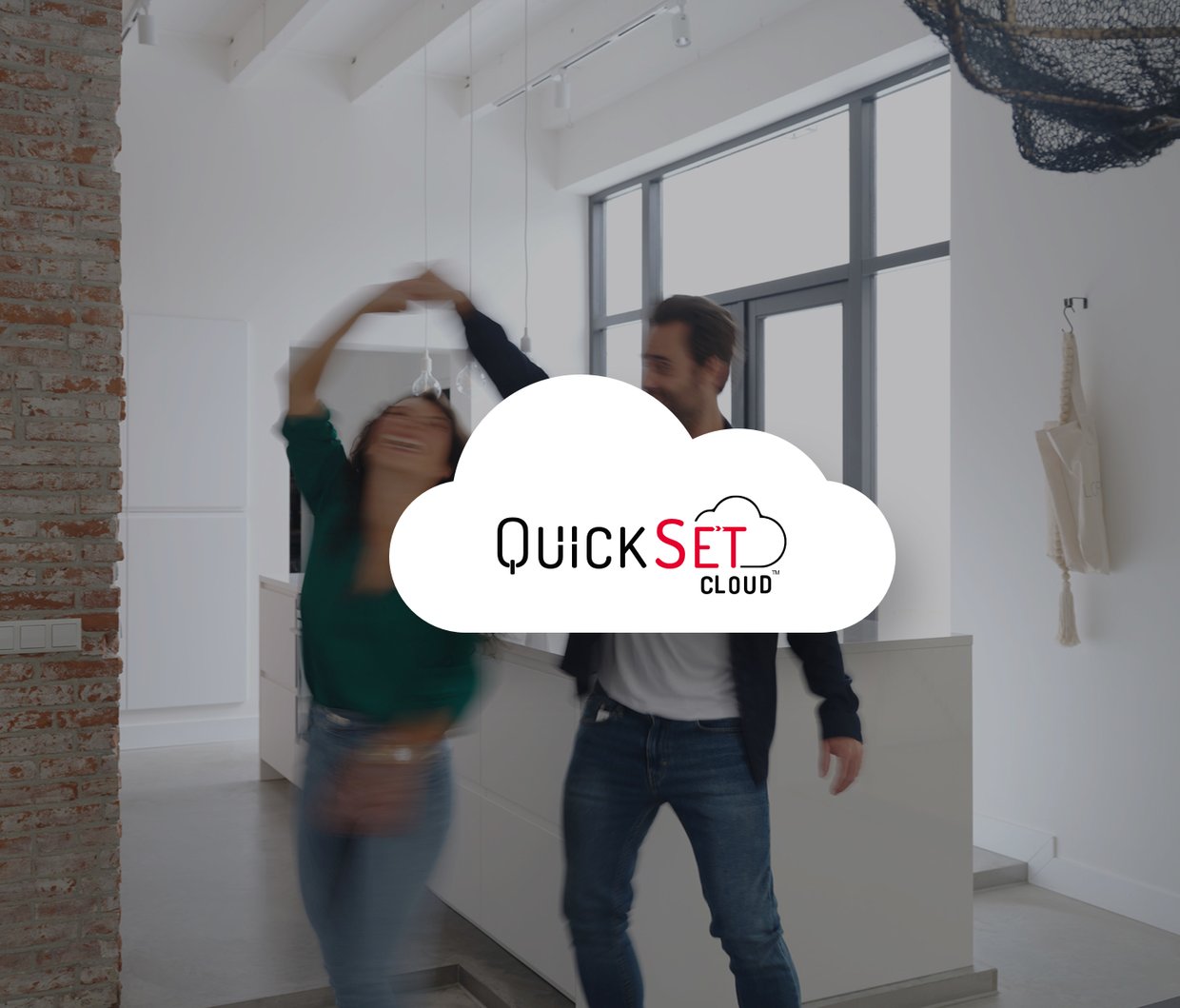 QuickSet provides a scalable platform for simplifying onboarding and control across entertainment and smart home devices in use by many leading brands.
Connectivity modules
QuickSet Widget modules are available with built-in Wi-Fi and Bluetooth Low Energy connectivity to provide seamless connection to the cloud and other devices in the home, which can be extended with support for Zigbee devices through our UE878 multi-protocol chip and modules.
QuickSet inside
QuickSet Widget is integrated with QuickSet Cloud device management services, including a remote management dashboard and mobile software development kit to deliver turnkey capabilities for onboarding, interoperability, management and lifecycle support of connected home products.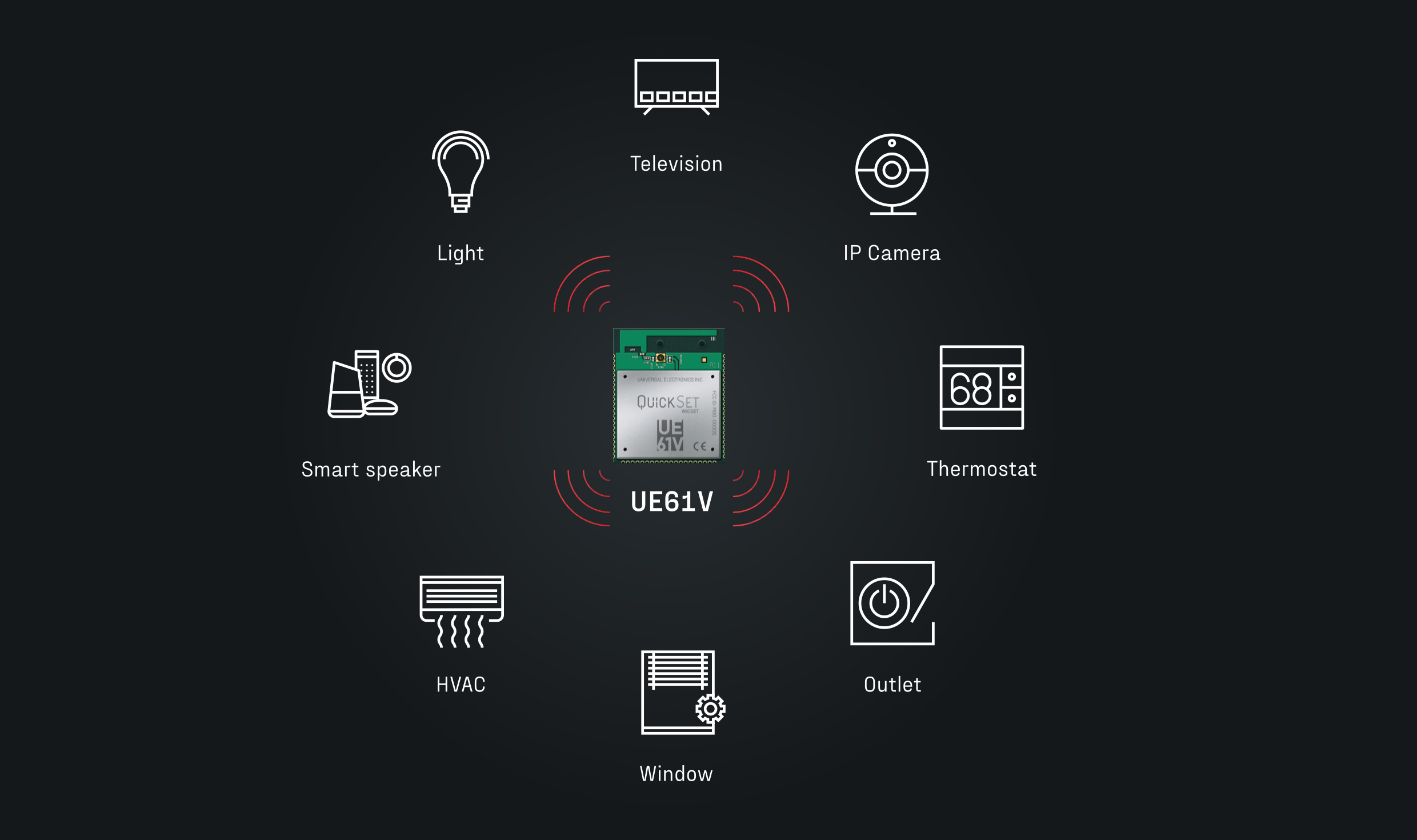 Interoperability
Our Interoperability as a Service ensures that products are compatible with what consumers have in their home, including hubs, smart speakers and automation platforms, as well as all entertainment and smart home devices that are powered by QuickSet.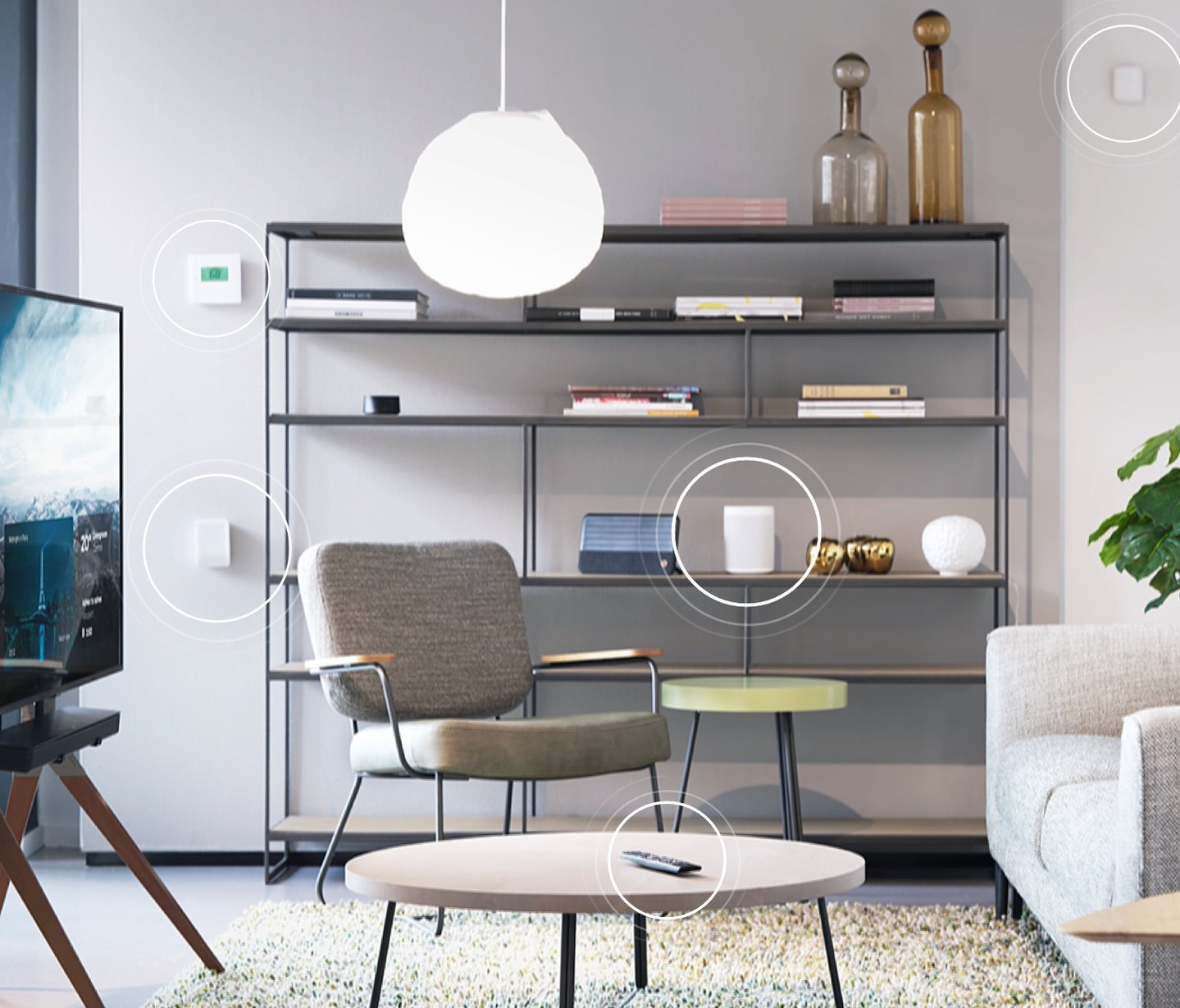 Remote management
QuickSet Widget connects to our remote management system in the cloud which includes device monitoring with a dashboard that provides direct access to devices, automation opportunities and advanced troubleshooting.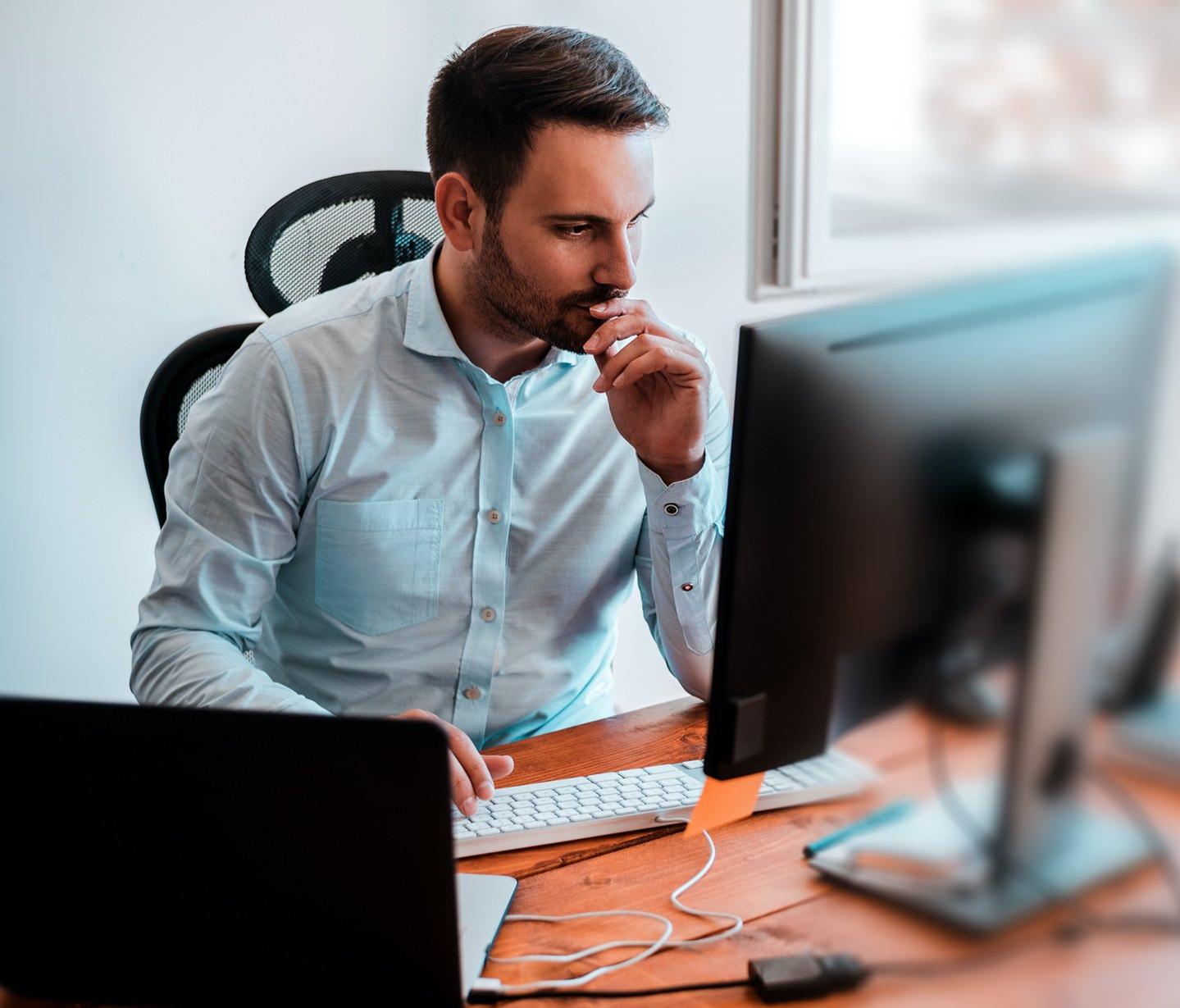 UEI Virtual Agent
QuickSet Widget is pre-integrated with UEI Virtual Agent which enables self-help capabilities for onboarding, feature discovery and troubleshooting for entertainment and smart home devices, available on device, mobile app or support website.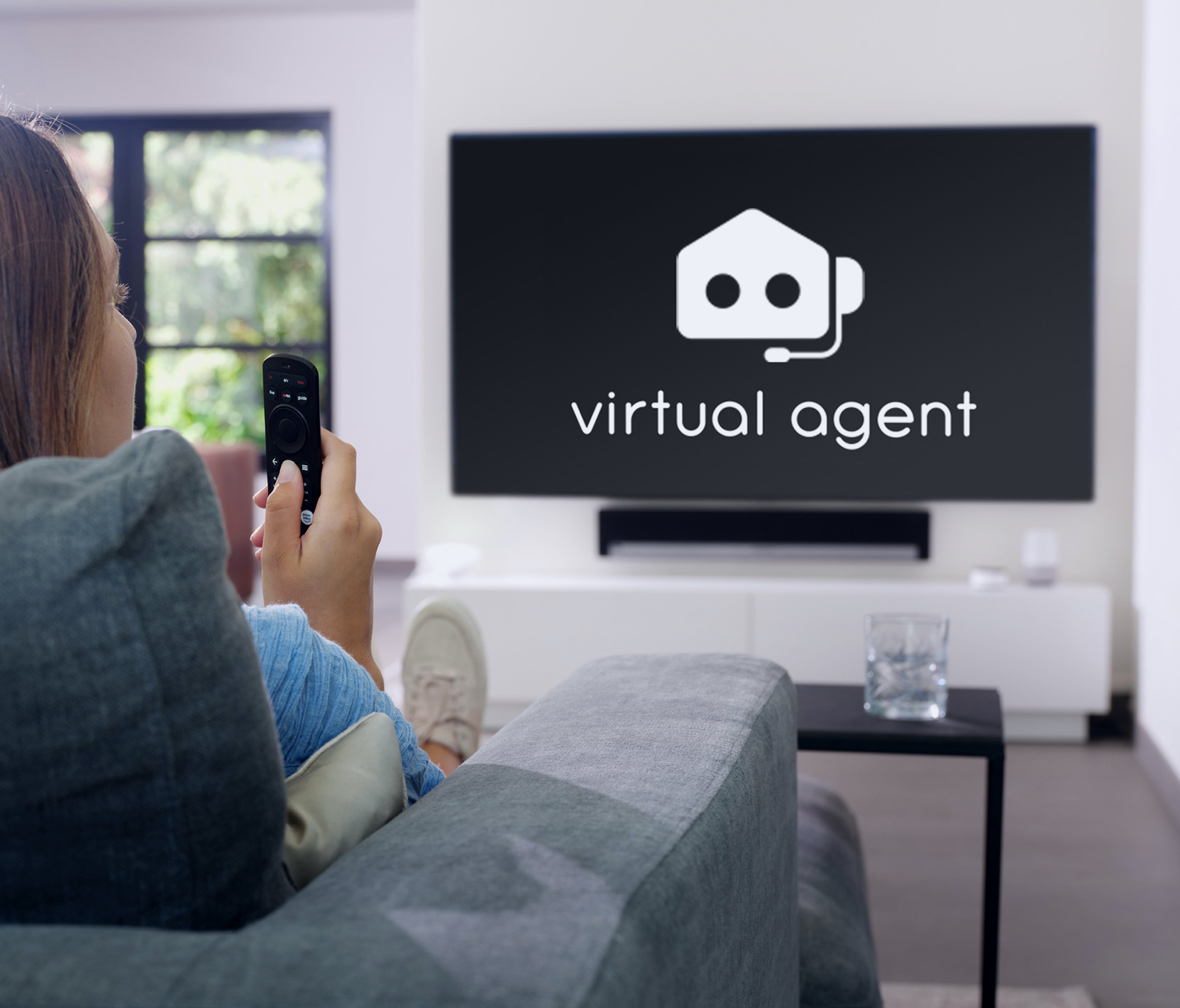 Get connected
We can simplify upgrade of OEM products with secure connectivity and interoperability. Contact us to learn more.