Nevo Butler as
Far Field Voice Companion
Extend voice-enabled set-top boxes with Far Field Voice Control using our Nevo Butler voice peripheral.

Nevo Butler lets consumers control their entertainment experience without picking up the remote using a branded voice assistant.
Voice control
Nevo Butler enables a branded assistant offering far-field voice control of entertainment systems.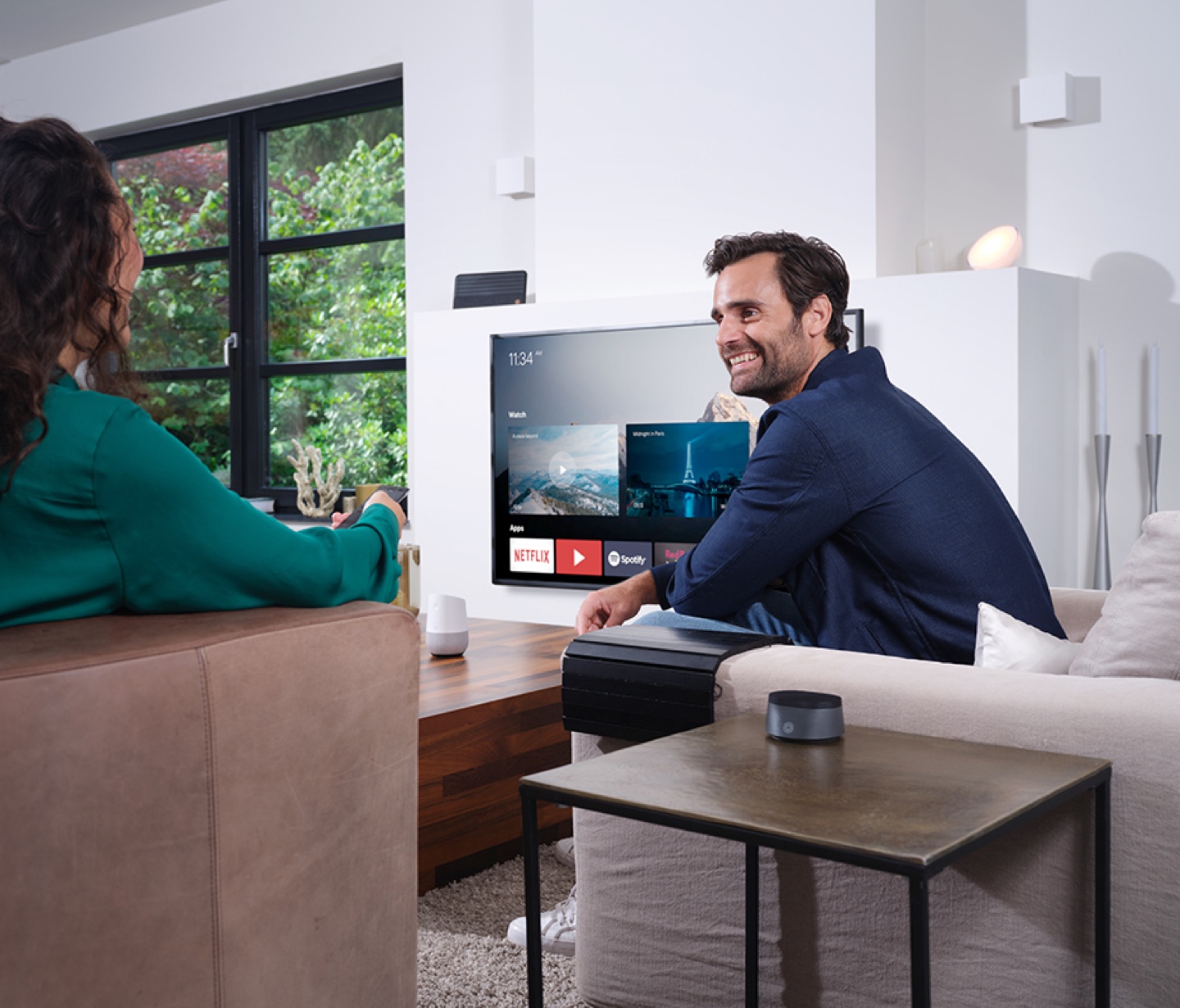 Interoperability with major voice assistants
Nevo Butler works with Google Assistant and Amazon Alexa, letting the subscriber use these voice assistants to control their entertainment experience.
Launch apps directly
Use a specific voice command to trigger a string of events, for example launching an app on the set-top box, activating the TV and amplifier, and selecting the right input.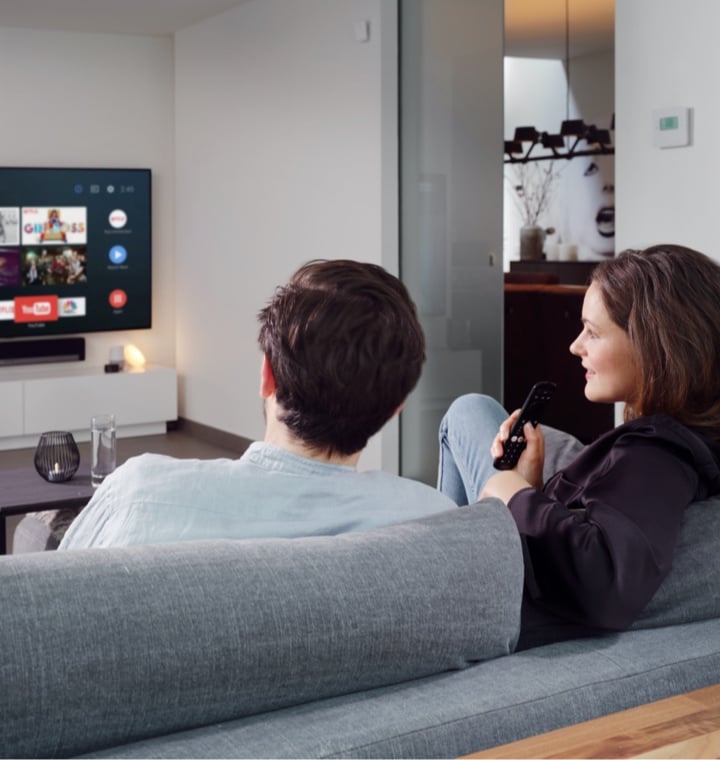 UEI Virtual Agent
UEI Virtual Agent offers self-help capabilities for onboarding, discovery and troubleshooting for entertainment devices, available on the device, mobile app or support website.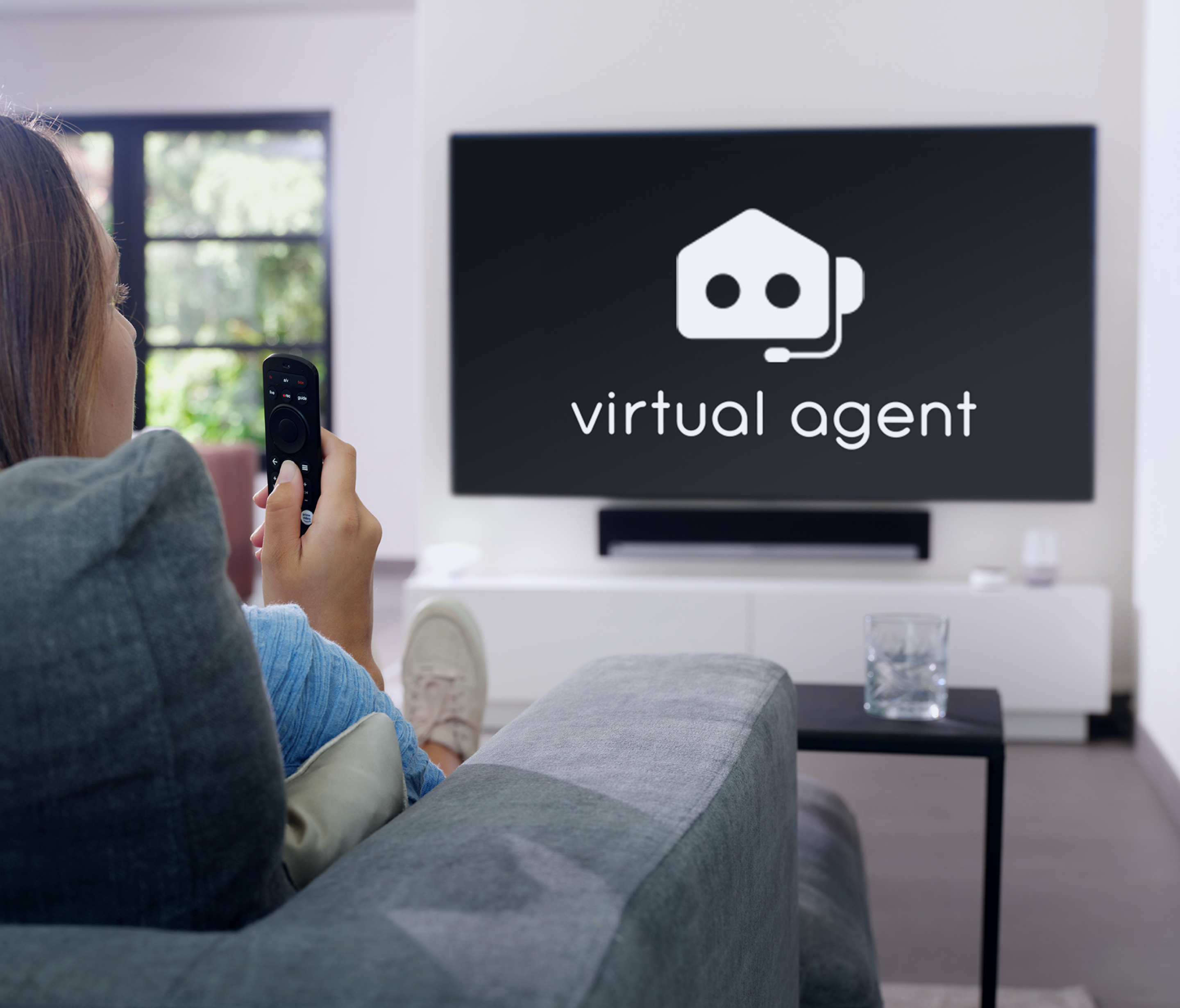 Privacy guarantee
By using commands that are handled locally, a cloud connection is not needed and privacy is ensured.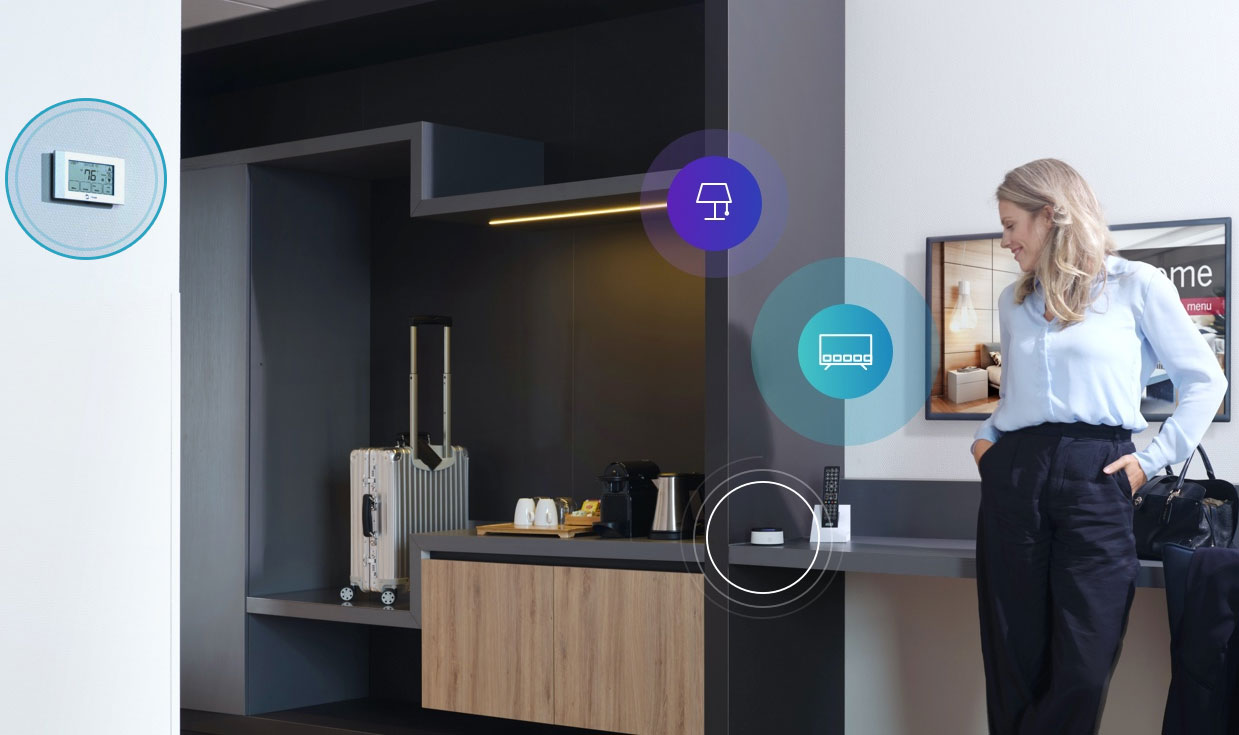 Nevo for Video Service Providers
Get in control
We offers voice capabilities for discovery, control and support. Learn more.