Hospitality
thermostat solutions
Reduce costs and increase efficiency with our energy management solutions.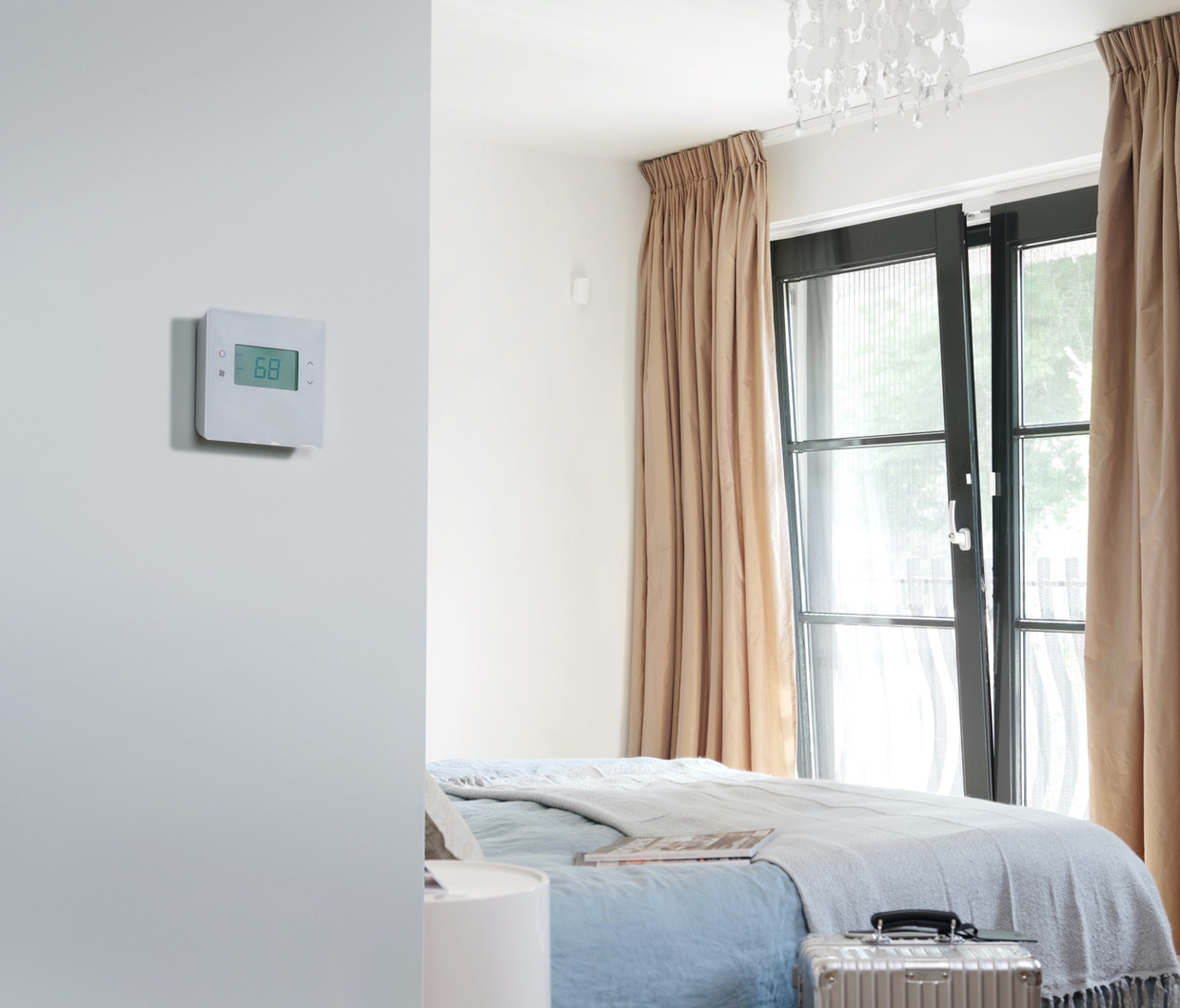 Reduce energy consumption
Reduce energy consumption with our Energy Management System Kit or a complete integrated solution for the connected hotel room.
Energy Management System Kit
Our TBH 300 Energy Management System (EMS) Kit is designed to optimize energy efficiency by combining hardware and software to reduce energy consumption in unoccupied hotel rooms. The kit includes a connected thermostat, and door/window and occupancy sensors to determine if a guest is present and switches between temperature modes and adjusts power accordingly. For easy installation and maintenance, there is a mobile app available.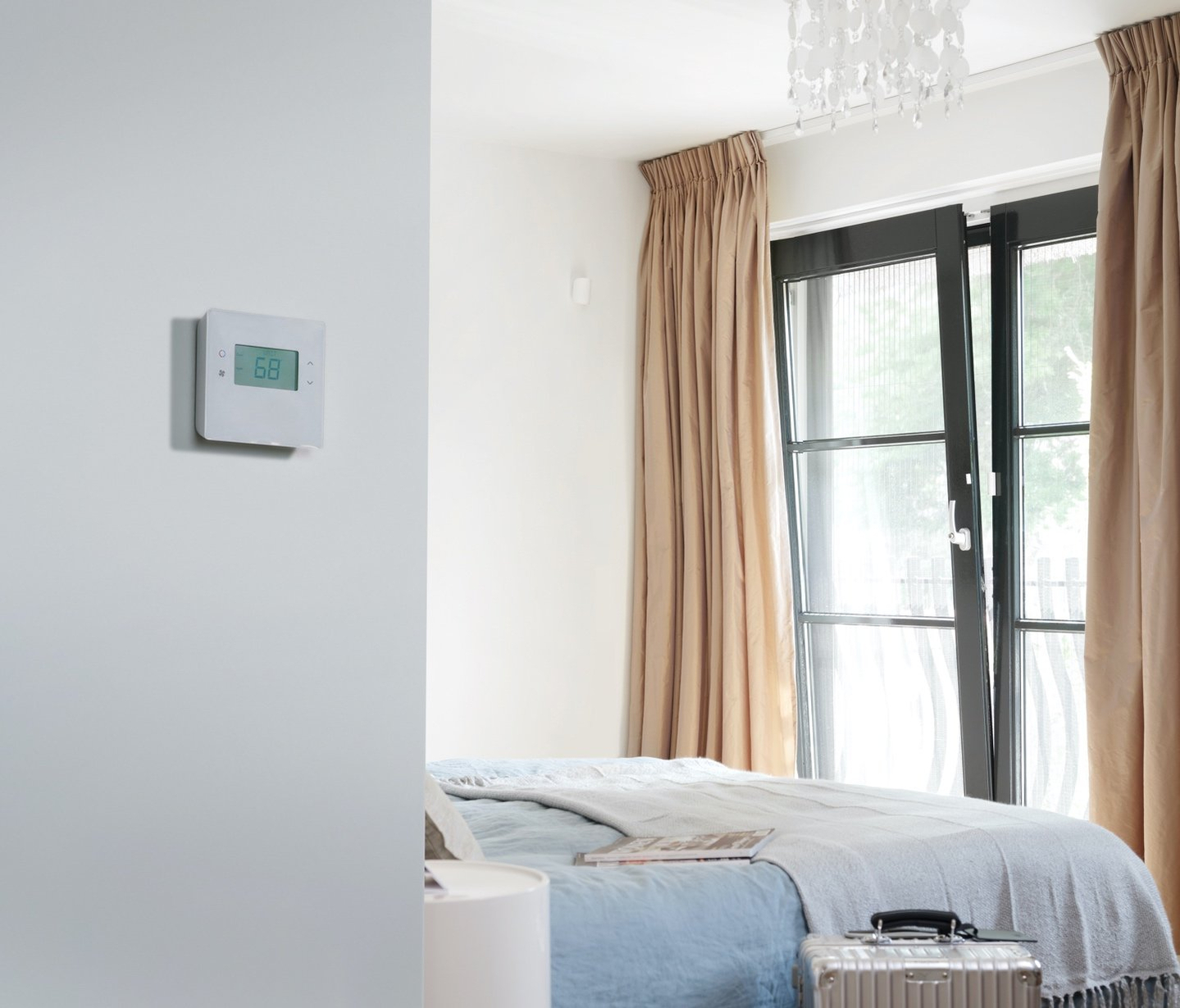 Learn about the benefits of the TBH300 Energy Management System Kit
The UEI difference
We offer energy management solutions designed to lower costs and improve the guest experience.