Slate Cleanable Remotes
Welcome your guests with a clean slate. Our cleanable, antimicrobial remotes give your guests confidence when checking in.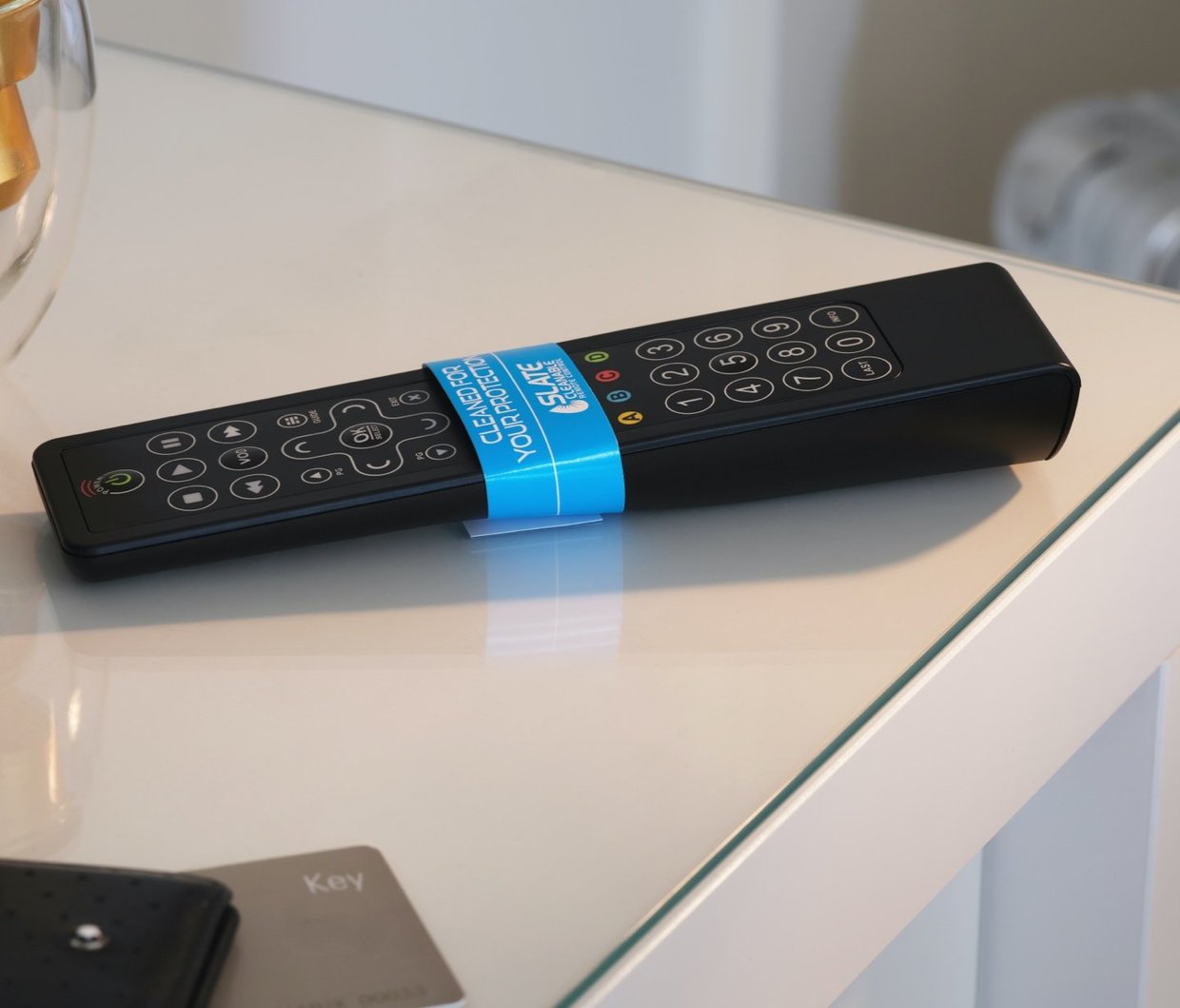 Meet Your Expert
Speak with our experts
Now more than ever, health and safety is a top priority for your guests. Universal Electronics Inc., the global leader in remote control technology for more than 30 years, offers Slate and Slate RX antimicrobial remote controls that can be cleaned with common disinfectants and give your guests peace of mind.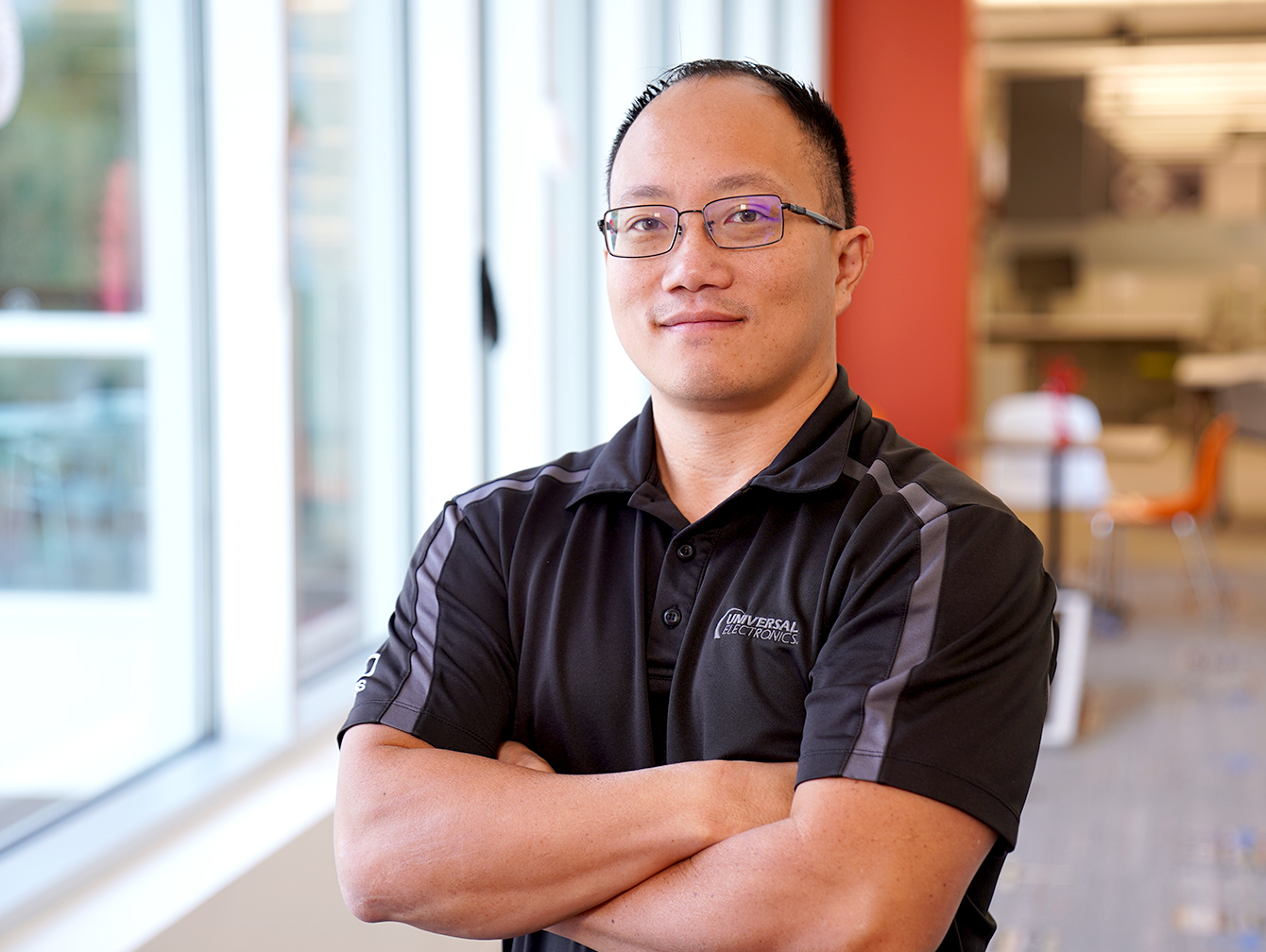 Slate
Cleanable Remote Control
Antimicrobial additive to protect remote (optional)
Fully cleanable
Easy wipe-down using disinfecting wipes
Smooth top case with no keyholes to trap dirt and bacteria
Keypad printing won't wear off
Designed to stand upright on table, dresser, night stand etc.
Belly band informs guests the remote has been cleaned
Fully backlit keys (optional)
Theft-resistant battery compartment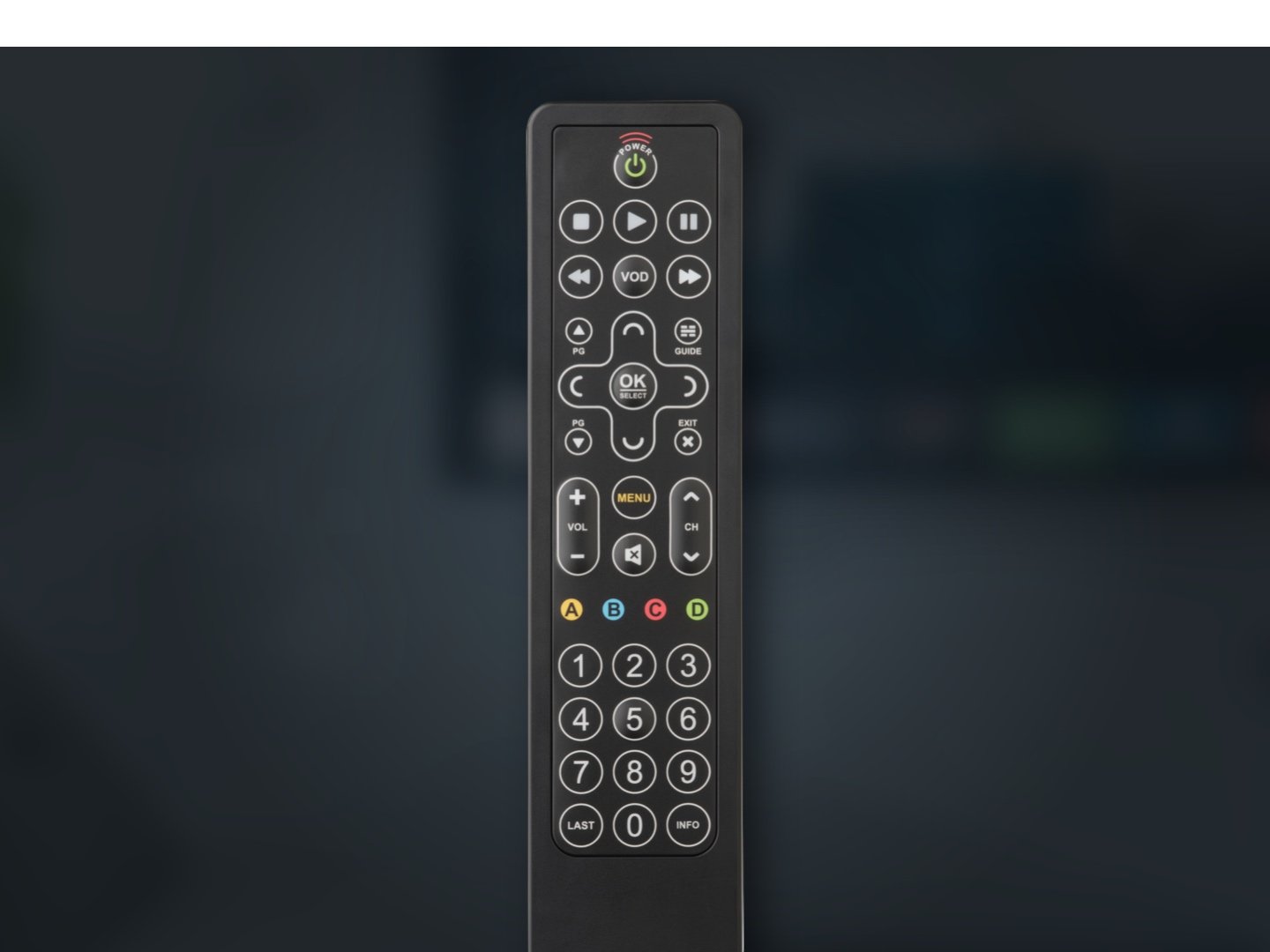 Slate RX
Cleanable Remote Control
Antimicrobial additive to protect remote
Fully cleanable
Easy wipe-down using disinfecting wipes
Smooth top case with no keyholes to trap dirt and bacteria
Replaceable, customizable top case
Optional branded remote stand
Fully backlit keys
Theft-resistant battery compartment