Premium Design
A premium set top box remote control designed with Adaptive Control solution powered by QuickSet®.
Off Mode
When the STB and TV are off, the remote highlights the one-touch-view key.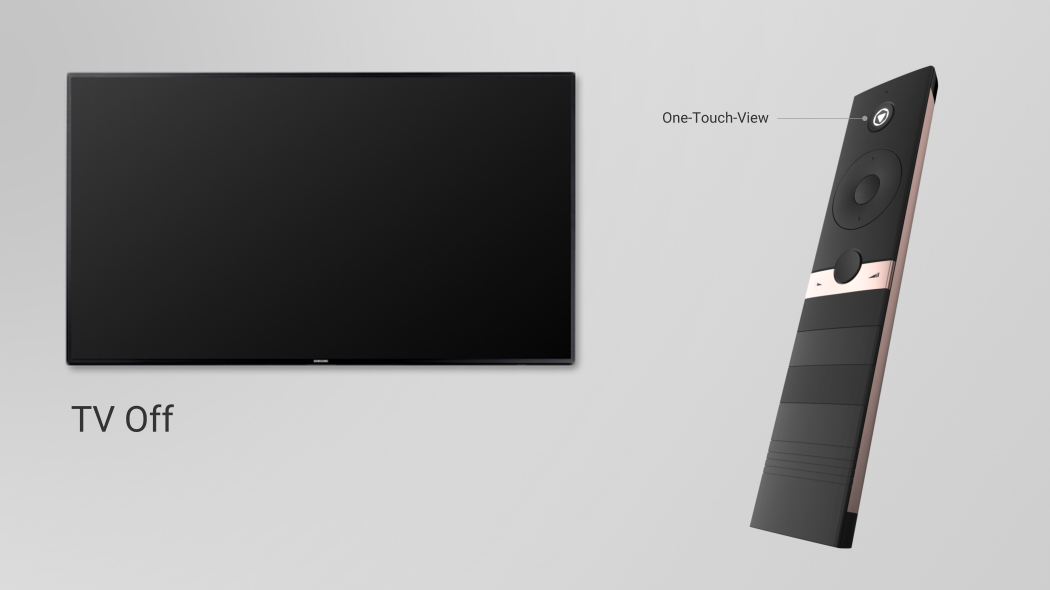 Live TV Mode
While viewing live TV, the remote makes active pause and replay controls, together with digits and shortcuts.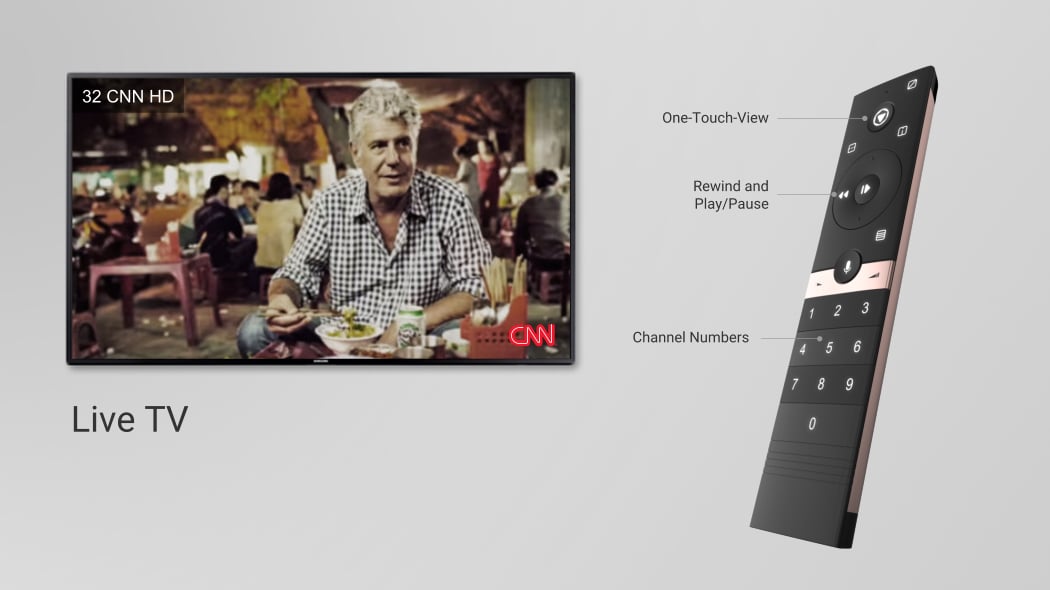 Navigation Mode
While interacting with the on-screen UI, the remote automatically enables directional keys and navigation shortcuts.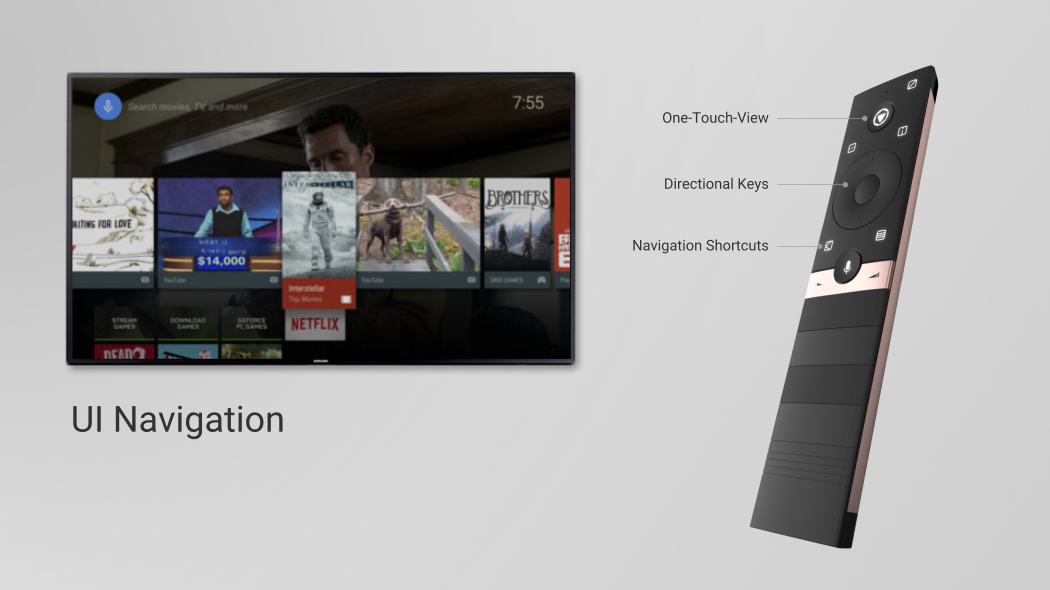 Playback Mode
While viewing recorded or streaming content, the directional keys are redefined for video playback.